2023: Crisis rocks Lagos4Lagos movement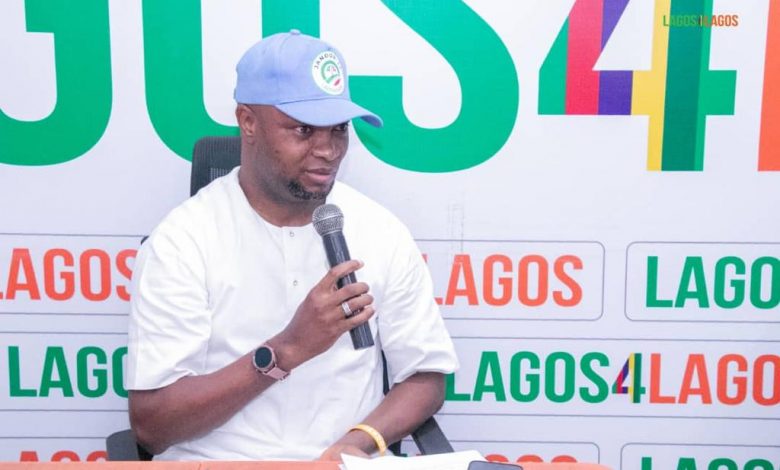 ….Group's Chairman removed over bribery scandal
Crisis has engulfed a political group in the Lagos Peoples Democratic Party (PDP), Lagos4Lagos movement over alleged collection of N100million bribe from the National Leader of the ruling All Progressives Congress (APC), Asiwaju Bola Tinubu by its Chairman, Mr Sunday Ajayi in order to facilitate the return of the group's members to the APC.
The leadership of the group alleged that APC infiltrates the movement through Sunday Ajayi.
It added that Ajayi had been holding secret meetings with emissaries of the APC and had commenced a botched mission to cajole members of the movement to return to the ruling party.
This act, according to leaders of the group, made the Convener of the Movement, Abdulazeez Olajide Adediran (Jandor) to sack Ajayi from the group.
At a press conference held on Wednesday in his residence at Agege, while reacting to the allegations, Sunday Ajayi, said he voluntarily left the movement because of the questionable character and draconian lifestyle of Jandor.
He also described Jandor as a dubious and frustrated man.
Ajayi said: "My attention has been drawn to a malicious statement by Abdul-Azeez Olajide Adediran (Jandor) claiming that I collected N100 million from Bola Tinubu.
"Ordinarily, I wouldn't have dignified a man whose life has been shrouded in controversy with an answer, but for the benefit of the general public and the undiscerning members of the movement who have been blindfolded by the shenanigans of a man whose dubious lifestyle of scavenging for funds is known to the people.
"For the records, I, Hon. Prince Sunday Ajayi, withdrew from the activities of Lagos4Lagos because of the questionable character and draconian lifestyle of Jandor. For someone to accuse me of collecting money from a man I have not spoken to or interacted with in the last 3 years shows the level of insanity and shallowness of a confused human being. At your request, we have reviewed many gambling clubs and selected the best online casinos for you.
"I am indeed grateful that I saw this coming as I was warned severally that Jandor had an ugly past which he has guarded jealously and usually fights anyone who would oppose his style and actions.
"I dare Jandor to show proof of receipt of such transaction between me and Bola Tinubu, failure upon which I will have no choice but to institute a legal action against him.
"For clarity, Jandor's latest action is borne out of the frustration he has met in his fruitless quest to get a PDP ticket that was already placed out of his reach from the word go.
"It would be interesting for the world to see the face of a liar called Jandor. It's better for him to come out clean on how his arrogant lifestyle has led 70% percent of the movement to leave Lagos4Lagos.
"He is a complete fraud that the Lagos PDP should be careful of if they intend to get any credibility".