2023 election: APC rejects Naja'atu's appointment as North West Coordinator of Police Service Commission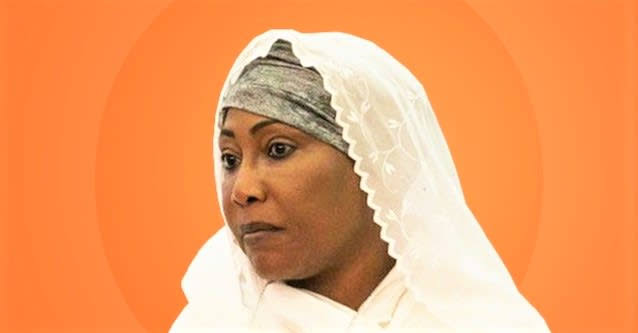 The Presidential Campaign Council (PCC) of the All Progressives Congress (APC) has rejected the appointment of Naja'atu Bala Muhammad as the North West Coordinator of the Police Service Commission for the 2023 general elections.
The APC PCC in a statement signed its  Director of Public Affairs, Festus Keyamo said Naja'atu would not be able to supervise the election for the commission because she was biased.
The statement reads: "We are deeply shocked and appalled to read a release by the Police Service Commission appointing one of its most partisan members, Naja'atu Bala Muhammad as a NorthWest coordinator of the presidential election. In that role, she is expected to move about freely, supervising the conduct of Police officers during the elections.
"With the well-documented activities, actions and vitriols of Naja'atu in the last few weeks against our candidate, Asiwaju Bola Ahmed Tinubu (after being shown the door out of the APC as a mole) we venture to say that this appointment is not only callous, it is insensitive, openly confrontational and consequently unacceptable by the Tinubu/Shettima Presidential Campaign Council. Coming at a time when President Muhammadu Buhari is constantly assuring and reassuring the world of free, fair and credible elections, it confirms our worst fears that there are functionaries of government that are actively working with the opposition to thwart the avowed commitment of Mr. President.
"We need not emphasise that the role given to NAJA'ATU requires a honest and unbiased individual who will discharge the duties diligently and without reproach. The nation will not get that from NAJA'ATU.
"We therefore demand for the IMMEDIATE withdrawal of the name of NAJA'ATU Bala Muhammad as a coordinator of the Police Service Commission for the NorthWest or any region for that matter. She has an inalienable right to continue to campaign for any candidate of her choice and to vote for that candidate, but she cannot be given a garment to wear at this time that is meant only for neutrals."