2023: I won't vote Atiku except PDP gives South West national chairman position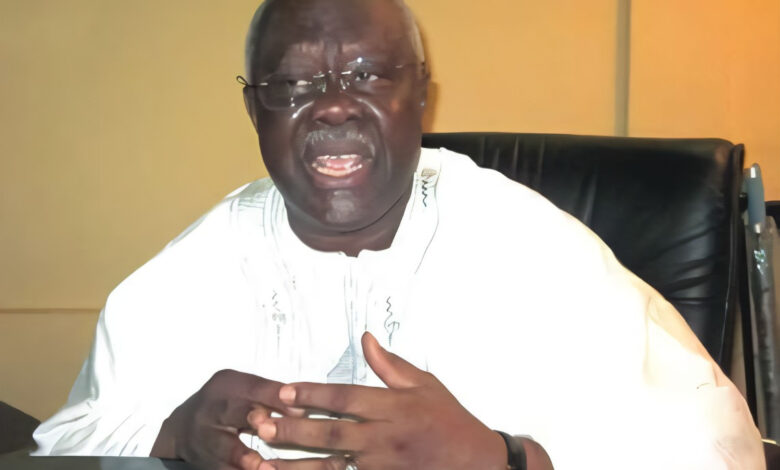 Former National Vice Chairman South West of the Peoples Democratic Party (PDP)< Chief Olabode George has declared that as things stand, he will not vote for the party's presidential candidate, Atiku Abubakar at the 2023 general elections.
George who was speaking in an interview with Arise News on Tuesday, accused the party of marginalising the South West region.
Asking that the PDP gives "what belongs to Caeser to Caeser", the Lagos-born politician said the party had not zoned the national chairmanship slot to the South West.
According to him, his only condition for voting Atiku in next year's election is if the party gives the South West the national chairman position.
"It is not a solution that cannot be handled. All we are saying is give what belongs to Caesar to Caesar. Give us what belongs to us. Turn by turn Nigeria limited," he said.
"Take for example, what I am angry about is, the first chairman was the late Solomon Lar from north-central. The second chairman, north-central. The third chairman, Audu Ogbe, was from north-central. The fourth chairman, Amadu Ali, from north-central; Kawu Baraje, from Kwara, was also north-central. Now you have Ayu, also north-central.
"The south-west has never enjoyed this position since the party started almost 25 years ago. What is our crime? If you are telling us you want to rule this country, you have to weave all the tribes and all the people together.
"That is the major problem, and unless that is resolved, I will not vote for our own candidate."
George and other leaders of the party in the South West are backing Rivers State Governor, Nyesom Wike over his call for the resignation of National Chairman, Iyorchia Ayu.