29 Kwara communities protest IBEDC's N25m demand to connect to step- down transformer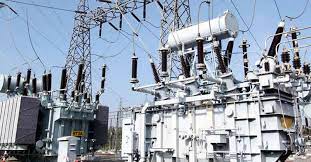 By Mosunmola Ayobami, Ilorin
Scores of electricity consumers from 29 communities in Ilorin East Local Government Area of Kwara State, on Tuesday stormed the office of Ibadan Electricity Distribution Company (IBEDC) in Ilorin to protest over 20 years' epileptic power supply.
They also went to the secretariat of the National Union of Electricity Employees (NUEE), Ilorin to register their displeasure at the failure of IBEDC to provide their communities with power.
The protesters also accused the management of IBEDC of demanding for N25million before they could be connected to a step-down transformer.
Numbering over 500 from Ibagun, Alagbado, Fagba, Ita-Hadu, Lanre Gada, Jagun, Amule, Aduagba, Dadaa among others, the protesters' action forced officials to shut down the IBEDC gates to prevent them from gaining access and causing havoc in the process.
Ismail Danbaruba and Saheed Gambari, who spoke on behalf of the protesters, lamented that the affected communities have been experiencing blackout most hours of the day as a result of epileptic power supply for close to 20 years.
They said rather solving the perennial power supply problem in the communities, the management of IBEDC was demanding for N25 million from them to be connected to a step-down transformer.
Efforts to get the management of the IBEDEC to react to the allegation was not successful as none of them was available to speak to journalists.