Why Atiku's certificate fishing expedition to Chicago State University is useless, By Michael Chibuzo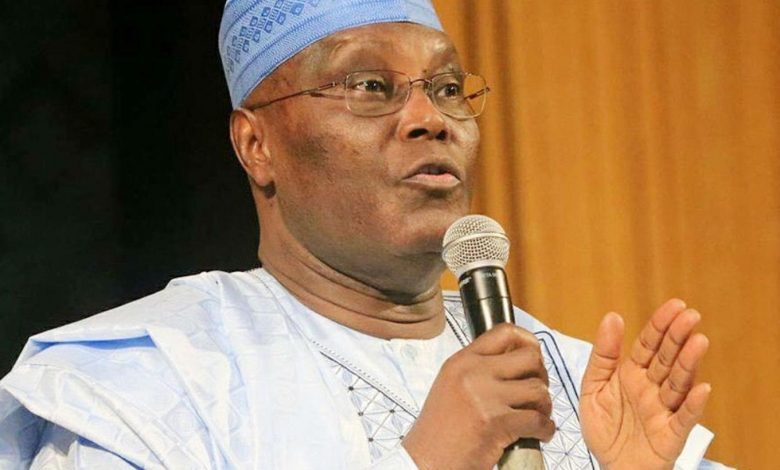 Alhaji Atiku Abubakar filed a lawsuit in a US District Court in Illinois, requesting that Chicago State University (CSU) release all of President Bola Ahmed Tinubu's academic records in their custody as he attempts to prove alleged irregularities in the certificate President Tinubu submitted to the Independent National Electoral Commission (INEC). Atiku first made this request through a subpoena application under the US Statute 28 USC §1782 for discovery of documents.
Atiku's lawyers are arguing that they need the court to compel CSU to turn over all the records they are requesting about President Tinubu to them so as to help Atiku prove that the discrepancy between the copy of the certificate President Tinubu submitted to INEC last year and the copy of the certificate a Nigerian lawyer practicing in the US, Mike Enahoro-Ebah got from CSU via an alleged subpoena from a US Court.
The Atiku camp also believe that the error in the year written on the replacement certificate CSU issued to Tinubu was a confirmation that President Bola Tinubu did not graduate from CSU and that he forged the certificate he submitted to INEC in June 2022. Most importantly, Atiku is arguing that the discovery of the records he is requesting from CSU will aid him in his ongoing case at the PEPC back in Nigeria against the election of President Bola Tinubu.
It is pertinent to understand the following FACTS:
The ONLY reason there seems to be two versions of President Tinubu's Certificate is because Mike Enahoro-Ebah used a forged court subpoena and misled CSU to create a copy of President Tinubu's diploma certificate and issue to him.
Atiku then listed Mike Enahoro-Ebah as one of his Expert Witness and used him to tender the fraudulently procurred certificate from CSU. This certificate tendered by Atiku through Mike Enahoro-Ebah has different font, seal and signatories from the replacement certificate CSU issued to President Bola Tinubu.
Atiku Abubakar lied to the US Court when he said in his application to the court that he needed the academic records of President Bola Tinubu from CSU to prove his case at the election petition tribunal in Nigeria.
The truth is that in the Atiku petition at the Tribunal, he did not challenge the academic qualifications of President Bola Tinubu. In ground 4 of his petition, Atiku simply stated in his paragraph 146 that "as at the time of the election, President Bola Ahmed Tinubu was not qualified to contest the election, not having the constitutional threshold." He did not provide further particulars to back up this ground neither did he state the exact Constitutional threshold that President Bola Tinubu failed to meet.
As a I mentioned in my article dissecting the Atiku petition, Atiku Abubakar only listed four documents in his List of Documents to be relied upon in the petition and none of them is Tinubu's CSU diploma certificate. They only brought it through the back door during their reply to the Statement of Defence of the Respondents, which is illegal because it has been settled by the Supreme Court that a petitioner cannot introduce new facts into his petition during a reply as that will not give the Respondent fair hearing since at that point they cannot respond to the new facts smuggled in.
Atiku essentially sought to spring a surprise and the Justices of the PEPC dealt with them adequately by STRIKING OUT both the portions of their reply where Atiku sought to bring in the academic records of President Tinubu as particulars to support their ground 4.
The CTC of President Tinubu's diploma certificate, which Atiku's star witness (and final witness) at the PEPC, Mike Enahoro-Ebah got from CSU using a fraudulent court subpoena and which Atiku tendered at the tribunal while leading him in evidence during hearing was also STRUCK OUT alongside all other documents they tendered through him because they amounted to belated amendment of their petition.
What this means is that the academic qualification of President Bola Tinubu was and is not an issue for determination before the court abinitio and therefore even if Atiku appeals to the Supreme Court, the issue of Tinubu's academic records will not be up for appeal! This basically renders the Atiku voyage to Chicago useless because the US Statute 28 USC §1782 tool is only invoked by parties from foreign countries outside the US who have pending court cases in their home country or planning to institute one.
Atiku cannot institute a new election petition in Nigeria and the one he filed before PEPC, for which judgment has been delivered against him, do not contain Tinubu's diploma certificate as an issue and therefore ineligible for inclusion during any potential appeal. The US District Court of Illinois will therefore declined his application.
President Bola Ahmed Tinubu is not in any way guilty of any certificate forgery. It has been established repeatedly by Chicago State University that Bola A. Tinubu graduated from CSU in 1979 and bagged a Diploma in Business Administration with Honours. The fact that Mike Enahoro-Ebah still got a certified copy of Tinubu's replacement diploma certificate even if it is through a deceptive means, confirms that President Bola Tinubu was indeed a student of the University.
The disparity in the certificate issued by CSU to both President Tinubu and Mike Enahoro-Ebah has been explained by the Chicago State University through an affidavit where they clearly stated that all diploma certificates (including certified copies and replacement certificates) are SIGNED BY THE CURRENT PRESIDENT/BOARD CHAIR of the University when the request was made.
The University also clarified that the difference in font type and seal seen on different diplomas issued by institution at various times is simply because the university updates its fonts and seal. CSU also made it clear that in the US, institutions of higher education often consider diploma to be a CEREMONIAL DOCUMENT that confirms the attainment of education based on records, which the university keep for each of its student.
What the above means is that CSU keeps records of only the students' academic output and not the records of the ceremonial documents it gives to them to certify completion of academic programme in the school. Therefore, many of Atiku's request are not possible because CSU does not keep those records. They cannot produce what they do not keep.
Finally, CSU has clarified that error in the date on the certificate issued to President Tinubu is a clerical error from their typist as details of students are entered manually by a university personnel and therefore prone to mistakes.
It therefore smirks of foolhardy and unbridled desperation for Atiku to be fishing on a rocky mountain. You do not prove forgery in court by showing clerical deficiencies in certificates, which the producer has sufficiently explained.
A maker of a document is always the best person to authenticate the document before a court. Atiku mischievously did not include alleged forgery of certificate in their petition, which would have warranted them to subpoena CSU to come and vouch for the authenticity of the certificate.
This fishing expedition in the US by Atiku is simply a tragicomedy taken too far. They will come back empty handed with eyes crestfallen. You do not build something on nothing!