62 Eti-Osa communities pledge support for Sanwo-Olu's reelection bid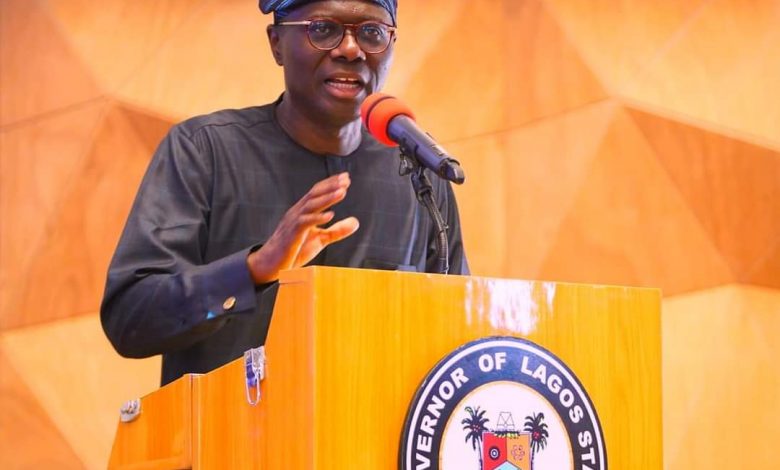 Sixty two communities in Eti-Osa, Lagos State on Saturday pledged to make amend and ensure the residents vote massively for the state Governor, Mr Babajide Sanwo-Olu on March 11.
The development came against the backdrop of the President-elect's loss in Lagos State during the February 25 poll.
Addressing newsmen in Ikota, Eti-Osa, Chairman of Eti-Osa Baales' Forum, Chief Wasiu Olanrewaju Ali Balogun who spoke on behalf of his colleagues disclosed that all the Baales in the area have come together and would work for the emergency of Sanwo-Olu in his second term bid.
Balogun who is the Baale of Lafiaji and the Patron, Lagos State Baales' Forum explained that with the level of performance of the governor, he would be re-elected.
He said: "We want to assure the governor that Eti-Osa is solidly behind his second term bid. Though we have visitors in Eti-Osa, their presence have greatly impacted our domain.
"We are resolute to vote Sanwo-Olu. Let's forget about the presidential election, that one has come and gone. We know what transpired which ought not to be mentioned but we are assuring the governor, we will make amend.
"This is not the time to indict anybody. All 62 communities in Eti-Osa have resolved to work for the emergency of our governor- he is a man of the people- he is very responsive and hardworking.
"Though we noticed some irregularities during the presidential election but let's put that behind us. We know where things went wrong. Come Sunday next week, we shall be celebrating the victory of Mr Governor."
While congratulating the President-elect, Asiwaju Bola Ahmed Tinubu, the Baale prayed God would grant him strength and wisdom to pilot the affairs of the nation.
Also speaking, Baale of Ikota, Nasiru Omotayo Laguda said: "It is our hospitality that is responsible for the level of development we are seeing in Eti-Osa. We assure the governor, we shall do our homework and the governor will emerge victorious.
"I'm appealing to all our Baales to strategize so that we work together. Let's come out and vote en masse for Sanwo-Olu."