75% of N2.7trn held outside banking system recovered, Emefiele reveals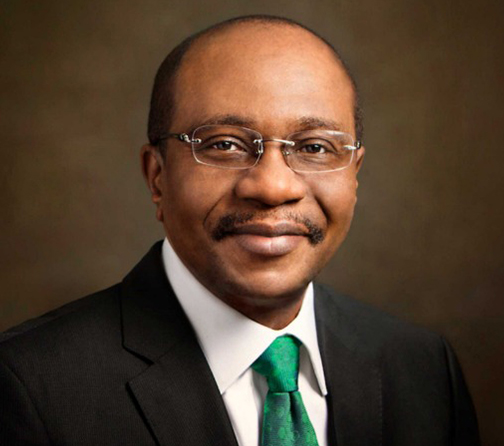 The Governor, Central Bank of Nigeria (CBN), Mr. Godwin Emefiele on Sunday disclosed that 75 per cent of the N2.7trillion held outside the banking system has been recovered.
The naira redesign was greeted by criticism by some Nigerians, including the presidential candidate of the ruling All Progressives Congress (APC), saying the policy was intended to scuttle his presidential ambition.
According to him, data at the CBN has shown that in 2015, currency in circulation was only N1.4trillion.
He said: "As at October 2022, currency in circulation had risen to N3.23trillion; out of which only N500billion was within the banking industry and N2.7trillion held permanently in people's homes.
"So far and since the commencement of this program, we have collected about N1.9trillion; leaving us with about N900billion (N500billion + N1.9trillion)."
Speaking further, Emefiele noted that the apex bank has sought approval from President Muhammadu Buhari to extend the deadline for the use of the old notes by 10 days.
"Based on the foregoing, we have sought and obtained Mr President's approval for the following:  A 10-day extension of the deadline from January 31 to February 10 to allow for the collection of more old notes legitimately held by Nigerians.
"A 7-day grace period, beginning from February 10 to February 17, in compliance with Sections 20(3) and 22 of the CBN Act allowing Nigerians to deposit their old notes at the CBN after the February deadline when the old currency would have lost its Legal Tender Status," he added
The CBN Governor also solicited the cooperation of all Nigerians in ensuring a hitch-free process for the implementation of the policy.
Before the apex bank extended the use of the naira note, many Nigerians experienced difficulty in lodging their old banknotes.
The scramble by many Nigerians to meet the initial January 31 deadline has been chaotic as many of them flood banking halls with huge cash in old notes to exchange them with new ones.
Others are seen in long queues at the few ATM points having the new naira notes in different parts of the country to have access.