Abiodun accuses opposition of causing violence in Ogun, vows to deal with perpetrators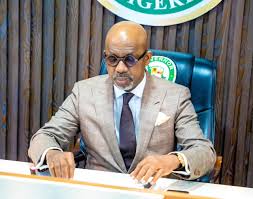 Ogun State governor, Dapo Abiodun, has condemned the pockets of violence witnessed in some parts of the state during the conduct of the governorship and House of Assembly elections on Saturday.
The governor in a statement signed by his Chief Press Secretary, Kunle Somorin, blamed opposition elements, saying rather than subjecting the exercise to the people's choice, turned a seamless electoral process to a do or die affairs.
Governor Abiodun said the reports of the violence came as a surprise, as the election started on a peaceful note across the state.
The governor said such a situation will not be condoned in the state.
He said though normalcy had returned to the affected areas as security agencies swiftly responded, the state government would not hesitate to deal with anyone or groups behind the poll disruption, attacks on voters and snatching of ballot boxes.
While the statement urged the people and residents in the state to remain calm and law-abiding, it further warned that the state government would not treat anyone responsible for the violence with kids' gloves.
"The law will take care of those caught to serve as a deterrent to their paymasters and their wards for violating the peaceful atmosphere that Ogun is noted for," the statement submitted.