Access Bank launches French desk to strengthen economic ties between Nigeria, France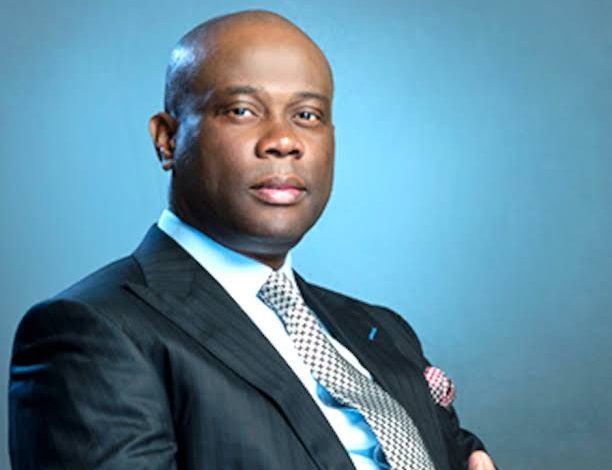 Access Bank Plc has launched a French Business Desk to strengthen business relationships between Nigeria and France.
This followed the opening in Paris earlier this month the first subsidiary of the bank in the European Union.
The Access Bank French Desk in partnership with Business France, was created as a platform to connect French and Nigerian companies, providing them with financial solutions to conduct trade and investment activities between both countries.
Through business advisory services, engagement with relevant institutions, economic roundtables, trade facilitation, and comprehensive banking solutions, the French Desk will remain the trusted partner that will empower and facilitate businesses opportunities for Nigerian and French businesses on their journey to success.
Chief Executive Officer of Access Bank, Roosevelt Ogbonna said the French Desk will help to strengthen the Bank's partnership with institutions that shared in its commitment to global economic development.
"We have developed competencies to grow with institutions that have powered us to where we are today even as we continue to create intrinsic value, beneficial to the economies of all the countries where we operate," he stated.
According to Ogbonna, the French Desk will serve as the platform to provide enhanced services and support to French businesses and individuals operating in Nigeria, as well as Nigerian businesses with significant interest in France or seeking to establish their presence in France. 
By leveraging the expertise and resources of both Access Bank and Business France, the Desk aims to create dynamic and comprehensive banking solutions tailored specifically to the needs of these businesses.
Group Chief Executive Officer, Access Holdings Plc, Herbert Wigwe, said Nigeria is Africa's largest economy endowed with vast human and natural resources while France possesses technological expertise, innovation and a rich cultural heritage.
"The Access Bank French Desk will play a pivotal role in facilitating trade and investment between our nations. It will serve as a knowledge hub, providing valuable insights, intelligence, and networking opportunities for businesses from both countries."
"We aim to create an enabling environment for French companies to thrive in Nigeria while also assisting Nigerian businesses in navigating the intricacies of the French market. Collaboration with multilateral organisations such as PROPACO and AFD will further enhance the impact of the Access Bank French Desk," Wigwe added.
The French Minister of State for Development, Francophonie and International Partnerships, Mrs Chrysoula Zacharopoulou, congratulated Wigwe, who is also Chairman of the France Nigeria Business Council, and welcomed the signing of an agreement with Business France Nigeria to partner on the French Desk.
She said: "This initiative illustrates the huge dynamism and potential of the economic ties between Nigeria and France, which have been continuously strengthened since President Macron's visit to Nigeria in 2018. This Desk will enable us to further strengthen an already substantial economic partnership and benefit companies from both countries, including SMEs."