Access Holdings hits N15trn in total assets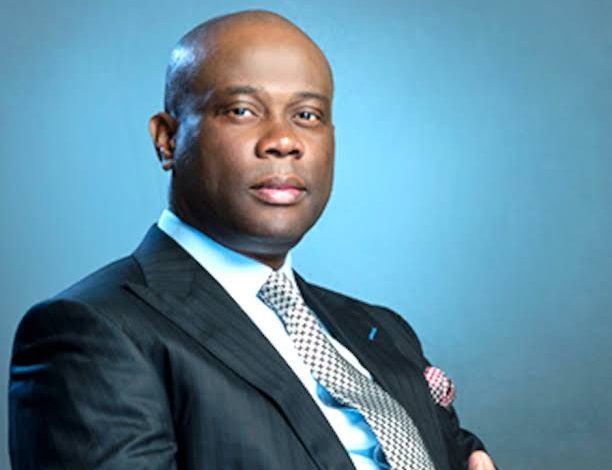 Access Holdings Plc, on Thursday the Nigerian Exchange Limited (NGX) announced N15trillion in total assets to outshine its peers as the strongest Tier-1 financial institution.
The Pan-African bank reported N15trillion in total assets in financial year ended December 31, 2022 result and accounts, representing an increase of 28per cent from N11.73trillion reported in corresponding period of 2021.
Increase in total assets was driven by deposits from customers that increased to N9.25 trillion higher than N6.955 trillion in 2021, while loans and advances to customers also up to N5.557 trillion, from N4.446 trillion as at full year, 2021.
The management, however, proposed a final dividend of N46.21 billion, representing N1.30 per share to its shareholders for the year ended December 31, 2022.
According to its audited results released on the Exchange, the Group gross earnings rose by 43 per cent to N1.388 trillion as against N971.9 billion, while interest income was up by 19 per cent to N359.4 billion from N301.5 billion recorded in 2021
However, the Group's profit before tax declined by 5.1 per cent from N176.8 billion in 2021 to N167.7 billion in 2022.
The Holdings in a statement stated that, "its financial results showed strong growth across revenue lines, despite the strong macroeconomic headwinds locally and internationally.
"We registered a record revenue of N1.4 trillion a 43 per cent year-on-year growth as we begin to see the dividends of organic and inorganic activities across the ecosystem."
The Holding company explained that the decline in the profit before tax was as a result of the huge write downs from the Ghana sovereign debt crisis, saying, "overall, interest income grew 37 per cent to N827 billion, driven by a strong loan book growth despite the high inflationary environment.
Net loans and advances to customers grew by 25 per cent across the Banking group, with a deliberate focus on credit disbursement to critical segments and growth sectors of the economy.
'We also saw good growth across the Subsidiaries, in particular the UK, up 36 per cent to N1.1 trillion in 2022,' it stressed.
Access Holdings ended the year with over 58 million customers across the extensive network of subsidiaries and business verticals. The company's asset base grew to N15 trillion and customer deposits to N9.25 trillion, with CASA mix up by five per cent to 63 per cent as a result of leveraging innovation, digital technology and financial inclusion to mobilise sustainable low-cost deposits.
It added that, in the second half of 2022, Access Holdings completed the divestment from Pensions Custodian business and acquired significant shareholding in First Guarantee Pensions Limited and Sigma Pensions Limited to form Access Pensions Limited.
"This combination, it stressed, resulted in the creation of the fourth largest PFA in Nigeria, with Asset under Management of N0.9 trillion, putting the company clearly in the league of strategic players in the pensions industry.
"Our payment business went live with the switching business in Q3, 2022, while the other areas of the business will become fully operational from Q2, 2023. The overall business outlook for 2023 remains strong as we begin our new 5-year strategic journey, which aims to make us one of the top five financial services organization in Africa by 2027," Holdings added in a statement.