Adeleke approves rehabilitation of major roads in Osun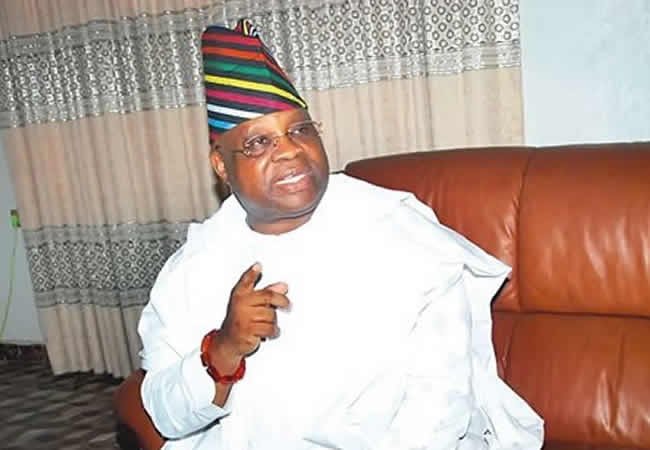 By Deborah Oladejo, Osogbo
Osun State Governor, Ademola Adeleke has approved the rehabilitation of some major roads across the state.
Coordinating Director, Ministry of Works and Transport, Mr. Olusola Ajao, who disclosed this in Osogbo on Thursday, said the governor approved the rehabilitation of the roads as part of his campaign promises to the people to make life better for them.
Ajao said the rehabilitation of the major roads to will ease the free flow of traffic and reduce wear and tear on people's cars.
He also said the selected roads which has been earmarked for immediate rehabilitation will all be completed within the first one hundred days of the present administration.
Also speaking, the Director, Highways in the Ministry of Works and Transport, Mr. I.B Bello hinted that spot patching works have already started on some major roads within Osogbo, the state capital to ease vehicular movement and reduce the time people spend on the roads.
He explained that the rehabilitation effort will be a continuous one as the present administration is determined to fix infrastructures across the state for the benefit of the people and to boost the economic growth of the state.
Some of the roads approved for rehabilitation include: Akoda to Olaiya to Old Garage/Oke-Fia/Omobolanle, Lameco/Oke-Onitea junction/stadium in Osogbo.
Rehabilitation of John Mackay/Oke-Ayepe Costain road in Osogbo and rehabilitation of Akankan junction/Agate in Ede
Other are the reconstruction/beautification/upgrading of the state secretariat roundabout, renovation of Governor's Office, Bola Ige House and some chalets/clinics and others at the Government House, Oke-Fia, Osogbo.