Adeleke celebrates Chief Akande at 84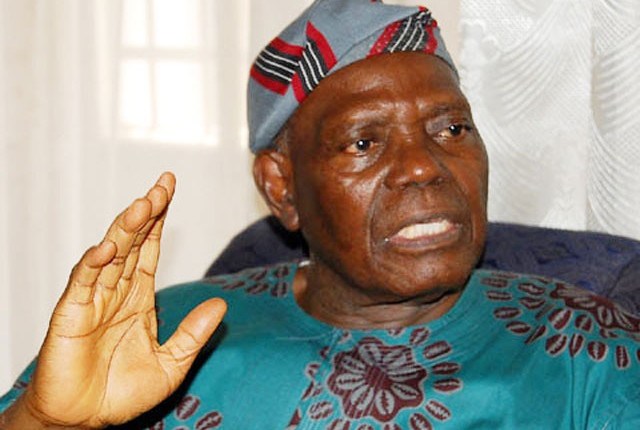 By Deborah Oladejo, Osogbo
Governor of Osun State, Ademola Adeleke has congratulated the former governor of the state, Chief Abdul-Kareem Adebisi Akande, on the occasion of his 84th birthday.
Adeleke, who eulogized the elder statesman as a practical demonstration of patriotism and dedication to public service, said his birthday is a moment to thank him for his contributions to the social and economic development of the state.
The governor lauded Chief Akande for ensuring that the legacy of politics without bitterness, which defines him. is sustained, adding that he remains one of the few politicians in the country who inspires young people to undiluted commitment to service.
"Today, I celebrate a politician of note, Chief Bisi Kareem Akande, as he turns 84 years on earth. Baba Akande, as I fondly referred to him, in political circles, is an admirable figure, and his disposition to young people, especially in the quality of advice, is a treasure that is hard to wish away.
"As he marks a new age, I convey the heartfelt wishes of the good people of Osun State, and thank him for his contributions to the state as a governor and as a politician who made a lot of difference," he said.
Adeleke prayed to God to bless him with good health and soundness of mind so as to continue to offer his kind guidance and experience to the progress of Osun State, and Nigeria as a whole.