Adeleke hosts two Osun-born Super Falcons stars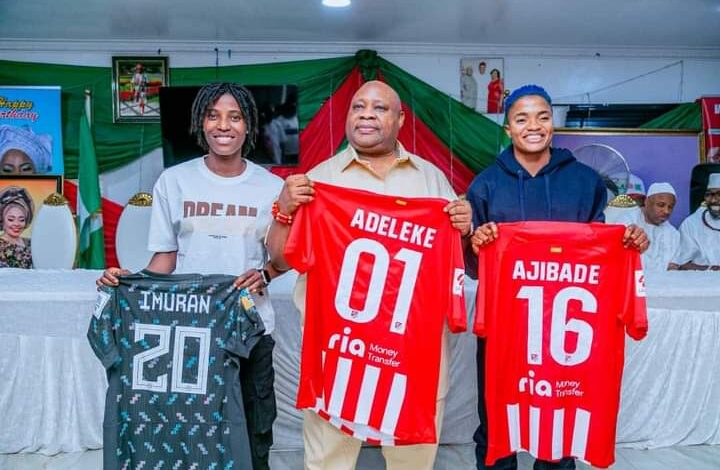 By Deborah Oladejo, Osogbo
Osun State Governor, Ademola Adeleke on Sunday hosted two members of the Nigeria Female National Team, the Super Falcons who are indigenes the State.
Adeleke who played host to the two players, Rasheedat Ajibade and Rofiat Imuran in Ede expressed happiness over what he described as their sterling performance at the ongoing Women World cup competition.
Rasheedat Ajibade hails from Ikirun in Ifelodun Local Government while Rofiat Imuran hails from Ile-Ogbo in Ayedire Local Government areas of the sate.
The governor explained that his decision to host the football stars was based on his resolve to celebrate every significant contribution of an Osun individual to the state and the nation.
He informed the footballers that Osun people were happy that the ladies brought pride to the country.
Responding, Ajibade appreciated the governor for taking time to celebrate them, with a promise that they would continue to make the nation proud.
The two players presented their branded jersies and another customized jersey in the governor's name to him as gifts.