Adeleke meets CBN officials, calls for sanctions against banks hoarding new naira notes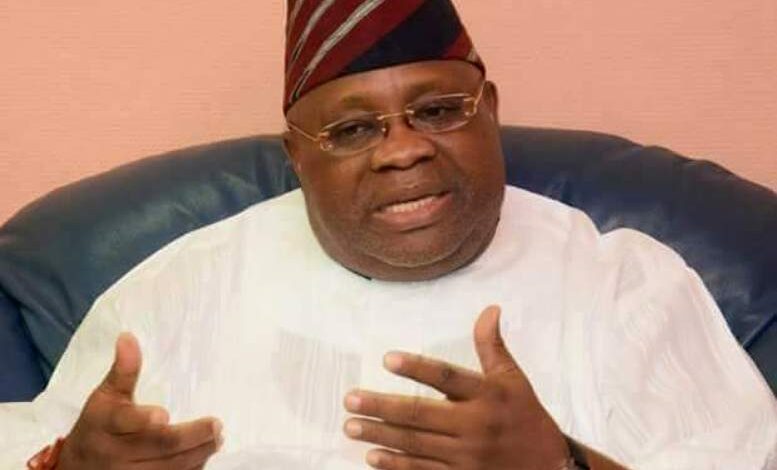 By Deborah Oladejo, Osogbo
Osun State Governor, Ademola Adeleke has warned commercial banks against hoarding the new naira notes, calling on the Central Bank of Nigeria (CBN) to sanction financial institutions found involved in such anti-people activities.
Addressing CBN officials in his office on Monday, Adeleke lamented the growing scarcity of the new notes, explaining that he has been deploying a state network to alleviate tensions and ensure the safety of banks and the CBN state office.
The governor said his intervention in the last few weeks had ensured that the state is saved from the conflicts that have erupted across some Southwestern states, even as he expressed unhappiness at the current hardship the people are experiencing.
He said: "The situation is getting out of hand. The CBN must act fast. Any bank hoarding the new notes must be sanctioned. We should not treat such banks with kid gloves.
"My people are patient but we should not take their patience for granted. That is why I called for this meeting. Why are the new notes not available? Is the supply small or inadequate?"
He expressed the readiness of his government to partner with the CBN for the currency swap, informing the team that the state is sacrificing a lot to maintain peace and calm frayed nerves.
Responding, the CBN State Director, Oluyemi Adeyemi commended the governor for his proactive steps that has saved the state from naira related riots.
"We must thank Mr Governor for reaching out to the people, for diffusing tension, for keeping the state peaceful. We aware of the day Mr Governor stopped some angry youth from demonstrating and from attacking the CBN office.
"On our part, we are working hard to make the new notes available. Let me say that the CBN has issued queries to some banks. I assure Nigerians that we are working hard to make the new notes available," he said.