Adeleke reads riot act to land grabbers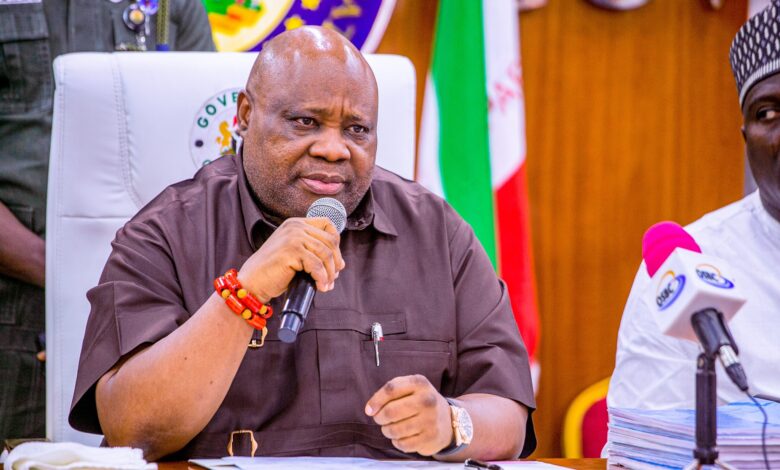 …directs security operatives to go after perpetrators
Osun State Governor Ademola Adeleke, has warned land grabbers, popularly known as Omo onile, to desist from their nefarious activities or face the full consequences of their illegal actions.
Responding to a series of petitions that had flooded his office over harassment and molestation of artisans and contractors on building sites across the state, the Governor expressed disgust and anger at the reign of violence on innocent building workers by the so-called Omo oniles.
Adeleke, in a statement by his spokesperson, Mallam Olawale Rasheed, said his government will not tolerate the gruesome tactics of the Omo onile in forcing landowners to part away with their hard earned money, noting that security agencies have been instructed to go hard on anyone involved in the unwholesome practice.
He said, "I have received several petitions from Osogbo, Ife, Ilesa, Ikirun, Iwo, and almost every major town in Osun state. Recently, I received more than three petitions from Osogbo alone, where perpetrators allegedly maim and even killed some site workers," the Governor was quoted as saying.
"I have reports of seizure of work equipment belonging to artisans and even illegal detention of contractors and site workers. All these must stop forthwith.
"I have subsequently directed security agencies to conduct special operations to go after perpetrators. Our administration will not tolerate brazen lawlessness and unwarranted disruption of livelihoods of innocent citizens.
"I'm also requesting victims of these untoward activities to report incidence to law enforcement agencies for appropriate actions."