Adeleke vows to fire 30 newly appointed permanent secretaries by Nov. 28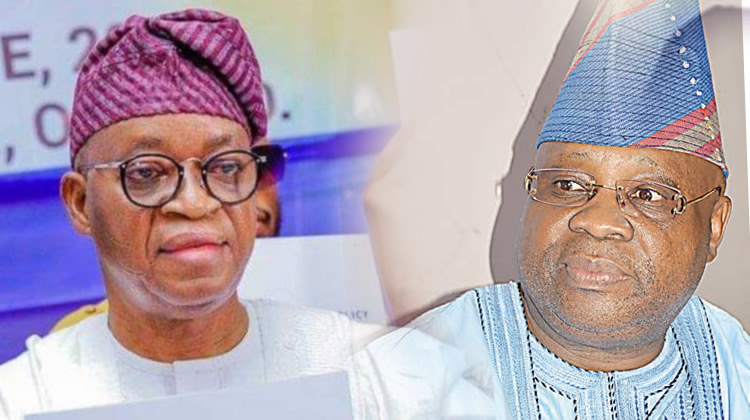 By Deborah Oladejo, Osogbo
Osun State Governor-elect, Ademola Adeleke, has vowed to fire all the 30 coordinating directors appointed as permanent secretaries by the outgoing Governor, Gboyega Oyetola.
In a statement by his spokesperson, Olawale Rasheed, Adeleke affirmed that taking such appointments at this last minute indicated their readiness to exit the state service.
"We want to put on records that those who accept the appointments should be ready to leave the service whether or not their service tenure has reached statutory age. The occupants will be treated as political appointees who will automatically follow the outgoing governor out of public service from November 28.
"At the same time, those who still want to remain in service of Osun State government should decline the Greek gift from the outgoing governor. We affirm that no waiver will be entertained in sacking from office any kangaroo permanent secretary," the statement read.
Meanwhile, a socio-political group, Osun Shall Rise Again (OSRA), has cautioned the governor-elect to tread softly and stop behaving like a village headmaster who suddenly found himself as the acting Mayor of a city.
Reacting to the statement from the Governor-elect over the appointment of new permanent secretaries, the group noted that threatening to sack workers when he is yet to be sworn in shows the type of administration he wants to run.
The group, in a statement by its Secretary and Chairman, Saheed Bakare and Lanre Akeju, respectively, urged the newly-appointed permanent secretaries to dare the Governor-elect.
We will be available to fight this battle on your behalf. For betraying Oyetola, we are not supposed to have pity for you. We warned you that a school dropout will not value you. But some of you failed to listen to us. Now you can see.
"We commend Oyetola for fulfilling his promise of putting an end to Coordinating Directors in the state. This is where we differ with the Governor-elect.
"The Governor-elect must be careful. Utterances such as the one he is making is enough to make God turn against him. As for us, we are ready to go to any length to ensure that the enviable records of Osun under Oyetola are not eroded," the group said/
OSRA warned the state workforce to brace up for the return of the dark old days.