Afenifere's endorsement of Labour Party governorship candidate, a charade-Lagos APC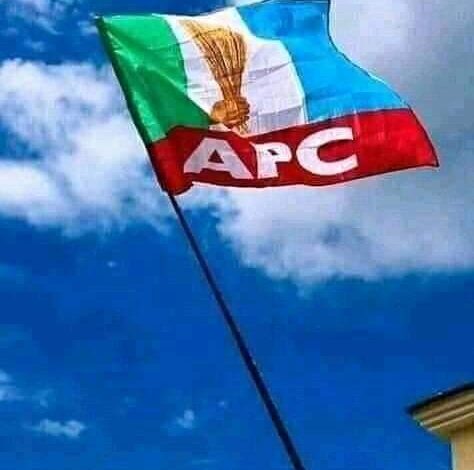 All Progressives Congress (APC), Lagos chapter, has described the endorsement of the governorship candidate of the Labour Party (LP), Gbadebo Rhodes-Vivour, by the Yoruba socio-cultural group, Afenifere as a 'charade'.
APC, in a statement issued on Thursday by its state Publicity Secretary, Mr. Seye Oladejo, stated that the endorsement was done by 'attention seeking and politically irrelevant group of people', adding that they were known to be backing candidates out of envy, malice and political frustration.
The statement said: "Our attention has been drawn to a laughable charade called the endorsement of the Labour Party's Lagos State governorship candidate, Chinedu Rhodes-Vivour by the factional leader of Afenifere, Supo Shonibare.
"We would ordinarily have ignored this non-event but it will be a disservice to the general public if the records are not set straight.
"The so called endorsement by a group of attention seeking and politically irrelevant group of people is ominous as they have consistently backed the wrong horse out of malice, envy , bitterness and political frustration.
"Our political history is replete with many victims who lost elections as a result of the backing of these people who lack electoral value. The most recent was the Labour Party's presidential candidate, Peter Obi who's now facing the reality of their valueless support.
" It underscores the group as an agent of confusion and retrogression.
"As elders and purported stakeholders in Lagos State , it was difficult to acknowledge the landmark achievements of the incumbent governor, Babajide Sanwo-olu across the famed THEMES agenda.
"They sacrificed on the altar of bitter politics his proactiveness during the scourge of Covid-19, the inauguration of the light blue rail and Imota Rice Mill massive construction of roads across the state, great investments in education, healthcare, the environment, transportation, entertainment, youth and social development, women empowerment sports , tourism, science and technology. Thankfully, Lagosians who are the ultimate deciders know better.
"Your recommendation of a candidate whose pedigree, antecedent and political experience is shrouded in mystery is dead on arrival.
"Lagosians will at the polls massively reject a candidate who has been known not to identify with his purported heritage and needed historians to weave together some tales by moonlight to sell him to a people he can not even speak their language.
"It's definitely not sufficient, at this time and age, to make the exploits of his progenitors his selling points to administer the fifth largest economy in Africa.
"Lagosians are begging for answers as regards his role during the destructive Endsars protest and his relationship with IPOB."