Again, PMB proves critics wrong, By Temitope Ajayi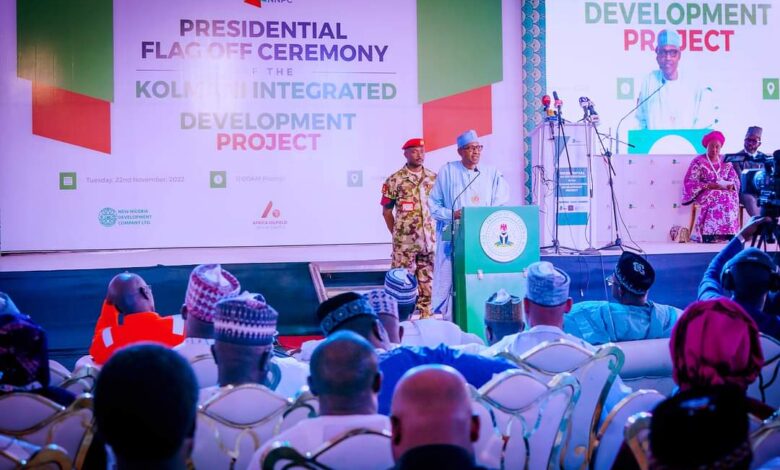 History was made today in Bauchi with the drilling of oil in Northern Nigeria. Nigerian government through the NNPC Limited found over 1 billion barrels of crude oil and 500 billion cubic feet of gas within the Kolmani area of Gombe and Bauchi states. This crude oil find has already attracted $3billion dollars investment.
More than anything else, this significant development has confirmed the fact that President Muhammadu Buhari is much more far-sighted, far more visionary and understands the country more than his traducers are willing to give him credit for.
Finding oil in any part of Northern Nigeria had appeared elusive and a complete mirage after decades of geological search and tonnes of billions sunk.
When Buhari returned to office in 2015, his directive to the NNPC to intensify the oil search was greeted with jeers and hateful remarks by the typical southern pseudo and supposed intellectuals and the media.
Hurtful and hateful ethnic slants were given to what was purely a right political economy decision. Many Southern leaders, quite sadly though not unexpectedly, are also won't to ask nonsensical questions such as: 'why should any government spend money to get oil from the barren Northern Nigeria? 'Why should any serious government spend oil money from the Niger Delta to find oil in a parasitic North?', 'they want to use our money to find oil in the North so they can leave Nigeria'.
Today's event like many others since 2015 have, undoubtedly, proved Buhari right as a forward looking, consistent and patriotic leader working hard to make Nigeria better than he met it.
Here is a man, who took over a country at its most turbulent period and has been working to rebuild all her damaged and vandalised institutions by making important social and physical investments that are fundamental to creating a prosperous and socio-economically buoyant society.
In future, when unbiased historians take a honest review of the country Buhari inherited in 2015 and his efforts for a positive turnaround, they will accord him the honour and praise he truly deserves.
And after all is said and done, posterity will be kind to Muhammadu Buhari as the man who truly set this country on the path to real greatness.