Airtel Africa declares 16% decline in profit to $1.03bn in 2023FY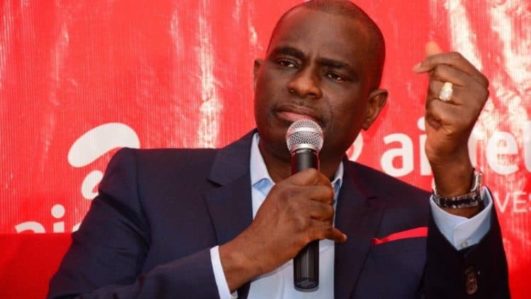 Airtel Africa Plc has declared 16 per cent drop in profit before tax to $1.03billion in 2023 financial year as against $1.22billion reported in 2022 financial year amid significant increase in finance cost.
The telecommunication giant also reported 0.6 per cent drop in profit after tax to $750million in 2023 from $755million in 2022.
Net finance costs that grew by 79 per cent to $723million in 2023 from $403million in 2022 impacted on the company's profits in the year under review.
In the period under review, Airtel Africa's revenue in reported currency grew by 11.5per cent to $5.26billion in 2023 from $4.71billion in 2022.
The slowdown in revenue growth from the previous year was due to a loss of tower sharing revenues following the sale of towers in Madagascar, Malawi and Tanzania in the second half of the year and NIN-related barring of voice services in Nigeria.
Excluding these, the growth would have been approximately 21per cent in constant currency.
Total revenue for mobile services and mobile money services combined grew in Nigeria by 20.3per cent, East Africa by 17.4per cent and Francophone Africa by 12.7per cent, respectively.
Revenue growth was recorded across all reporting segments, with mobile services revenue for the Group up by 16.2 per cent, in Nigeria by 20.3per cent, East Africa by 13.4 per cent and Francophone Africa by 11.9 per cent, respectively.
Double digit revenue growth was recorded in both key services: voice revenue grew by 11.8 per cent and data revenue by 23.8per cent. Mobile money revenue grew by 29.6per cent in constant currency, driven by 32.6per cent growth in East Africa and 20.3per cent growth in Francophone Africa.
Airtel Africa disclosed that its total customer base grew by nine per cent to 140 million, as the penetration of mobile data and mobile money services continued to rise, driving a 16.9per cent increase in data customers to 54.6 million and a 20.4per cent increase in mobile money customers to 31.5 million.
Constant currency ARPU growth of 7.4per cent was largely driven by increased usage across voice, data and mobile money.as Mobile money transaction value increased by 41.3per cent, with Q4'23 annualised transaction value exceeding $102billion in constant currency.
Chief executive officer, Airtel Africa, Mr. Olusegun Ogunsanya, in a statement said: "Over the last year, the operating environment has been challenging in many ways, yet our strategic focus on providing reliable, affordable and accessible services across our markets has enabled us to sustain our top-line growth momentum.
"The resilience of our underlying EBITDA margins has shown the effectiveness of our operating model, despite significant inflationary and foreign exchange pressures. Strong customer and ARPU growth over the year demonstrates that demand for our services remains very strong and gives us the confidence to continue investing to support our future growth potential.
"Over the year, we invested $500million on additional spectrum, including 5G, across many of our OpCos which, combined with our capex, will underpin our growth ambitions. Despite this investment, and driven by a disciplined capital allocation policy, our balance sheet remains strong and has been further de-risked over the last year by the prepayment of $450m HoldCo debt in July last year. Currencies across our footprint have been under pressure, and the impact from the revaluation of our foreign currency denominated liabilities provided some headwinds in the last financial year.
"While currency devaluation is not in our control, we have plans to continue to mitigate its impact by growing our revenues at a faster pace than devaluation, with double-digit revenue growth in reported currency delivered this year and as we continue to reduce our foreign currency exposure across our balance sheet.
"Our six-pillar strategy continues to provide the basis for stakeholder value creation by facilitating continued expansion of our services to enhance both digital and financial inclusion across Africa. This strategy will continue and will be underpinned by our sustainability strategy as articulated in our Sustainability Report published in October 2022.
"I am pleased with this year's performance and wish to thank all our customers, business partners, governments and regulators for their support and our employees for their consistent contribution to the business' success.
"The macroeconomic outlook remains volatile, but we are well positioned to deliver against the growth opportunities these markets offer, with a continued focus on margin resilience."