Akwa Ibom first lady visits intending GWR 'marathon reader' John Obot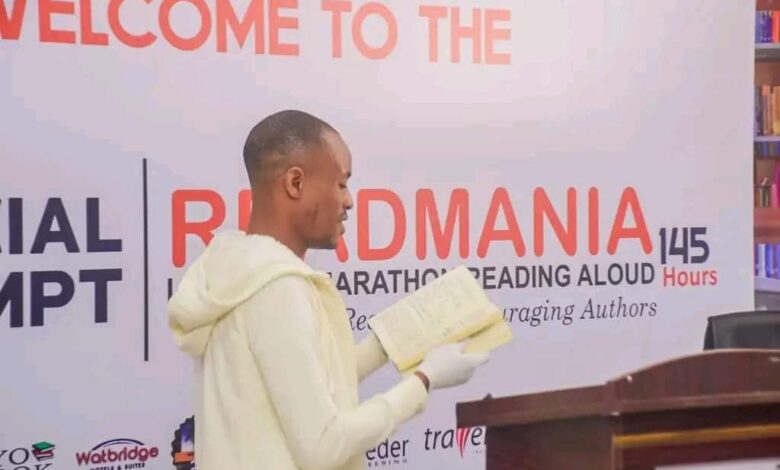 Wife of Akwa Ibom State Governor, Pastor Patience Umo Eno, earlier today visited marathoner John Obot at City View Hall, Letters House, Watbridge Hotels, Uyo. The Governor's wife, who sat for about twenty minutes and listened to John Obot read from Akpandem James' 'Echoes of The Traditional Society', in her remarks, hailed the unique Akwa Ibom spirit of excellence which Mr. Obot was exhibiting in his record push.
She recalled that just months ago, an Akwa Ibom daughter, Hilda Baci had held the entire country spellbound cooking for over 96hours to break Guinness World Record for longest time cooking.
Mrs Eno said that the administration of Pastor Umo Eno will continue to support lofty initiatives that will bring glory to the State.
The Marathoner, John Obot, who has already amassed over 50hours, is hoping to read for a total of 145 hours to set a new world record for longest time reading aloud.
On hand to receive the State First Lady were the Programme Director of the Readmania and founder of Uyo Book Club, Dr Udeme Nana and the General Manager of Watbridge Hotels, Otunba Sunday Ajayi, alongside other members of the team.