Allow me attend Buhari's book presentation before honouring invitation, Fayemi begs EFCC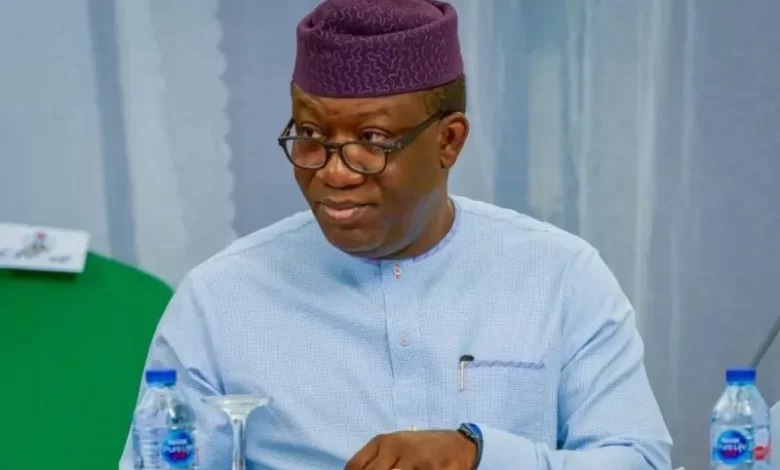 Former Governor Kayode Fayemi of Ekiti State has made a plea to the Economic and Financial Crimes Commission (EFCC) to allow him to present a book in honor of President Muhammadu Buhari before honoring the agency's invitation for questioning regarding money laundering allegations.
The ex-governor, in a letter dated May 12, received a summon from the EFCC to appear before the head of its zonal command office in Kwara State on May 18 to address questions related to money laundering activities.
In a document seen by our correspondent on Tuesday night, the EFCC had invited Fayemi to appear before its Kwara Zonal Command on May 18 for questioning.
"The commission is investigating a case of money laundering in which the need to seek certain clarifications from you has become imperative. In view of this, you're kindly requested to come for an interview with the undersigned through the Head, Economic Governance section. Thursday, May 18, 2023. No. 10 Oko close, off station road, GRA, Ilorin, Kwara State. Time: 10:00 hours," the EFCC letter read.
However, in a subsequent letter sent through his legal counsel, Adeola Omotunde, SAN, on May 15, Fayemi explained that he is involved in organizing and reviewing one of the books published in honor of President Buhari.
"Our client is engaged on the 18th day of May 2023 as he is preparing for a public presentation and launching of two new books in honor of President Muhammadu Buhari, titled: 'State of Repair: How President Muhammad Buhari Tried to Change Nigeria For Good' by Anthony Goldman and 'The Legacy of Muhammadu Buhari' by Abu Ibrahim slated for 19th May 2023 at the Banquet Hall, State House, Abuja by 10:00 a.m.
"Our client is one of the organizers of the program and will review one of the books. Our client has also committed himself to other programs between May 19, 2023, and May 24, 2023, before he received your invitation. We regret to inform you that our client will not be able to honor your invitation on the 18th May 2023 against the backdrop of the foregoing information," Fayemi's lawyer said.