Amosun forced Dangote to move refinery to Lagos from Ogun – Abiodun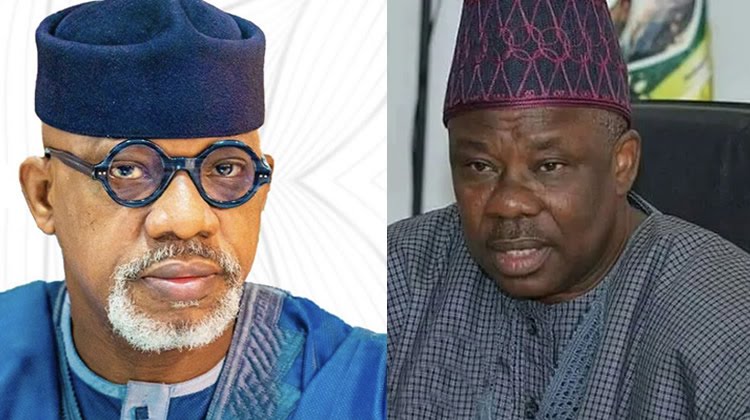 Governor Dapo Abiodun of Ogun State has responded to allegations regarding the relocation of the $19 billion Dangote refinery from Ogun State to Lagos, shifting the blame to his predecessor, Ibikunle Amosun.
Abiodun, who served as the Chairman of the Olokola Free Trade Zone in Ogun Waterside Local Government Area during Amosun's administration, asserted that he was not involved in the actions that led to Dangote's decision to move the project out of the state.
In a statement issued by his Chief Press Secretary, Kunle Somorin, on Tuesday, Governor Abiodun expressed his innocence and urged against holding him responsible for the missed opportunity.
He stated: "Any true-born Ogun indigene will sincerely be pained by the huge investment loss, especially when Ogun had been marked as the most suitable natural location for the mega project in Olokola Free Trade Zone, in Ogun Waterside Local Government Area of the state.
"Governor Abiodun, as the chairman of the committee and a big player in the oil and gas industry himself, did everything possible to make sure the project saw the light of the day."
He further accused Amosun of obstructing the efforts of his committee, suggesting a personal conflict between the former governor and Dangote, the project's promoter.
Governor Abiodun added: "The immediate Chairman, Board of Directors of the Nigeria Deposit Insurance Corporation, Mrs Ronke Sokefun, who was then a commissioner, served as the secretary of the committee, which engaged Dangote on the mega project."
Governor Abiodun's statement came in response to Segun Sowunmi, a former gubernatorial aspirant of the Peoples Democratic Party, who had placed the blame on successive administrations in the state for the loss of the $19 billion Dangote refinery.