Analysts predict further hike in MPR amid pressures on domestic economy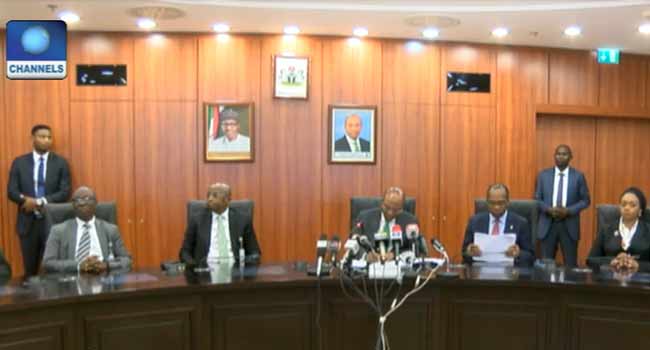 Analysts at Cordros Securities have said members of the Monetary Policy Committee *MPC) of the Central Bank of Nigeria (CBN) may opt for smaller hike in Monetary Policy Rate (MPR) in the short term, given the build-up of pressures on the local economy.
According to them, they expected Committee to increase the MPR by 50basis points– 100basis points and retain other policy parameters.
The apex bank has announced holding the first meeting of 2023 next week. The Committee in 2022 had announced 16.5 per cent MPR in its moves to tackle inflation rate.
Analysts at Cordros securities said: "We believe the Committee remains faced with either maintaining its hiking cycle or keeping policy parameters unchanged.
"Therefore, we expect the Committee to assess the domestic and global economic environment in the context of developing key economic and financial indicators since its last policy meeting in November.
"In our view, the MPC is likely to be concerned about the pressure on the domestic economy, given the slow growth recorded in Q3-22, more so that the manufacturing sector posted its first contraction since Q4-20. Moreover, inflationary pressures remain intact, although the slight ease in December will likely be welcomed among the Committee members.
"Elsewhere, the prospect of global central banks embarking on smaller interest rate hikes could also influence the MPC's decision to tow the same line amid concerns about the domestic economy.
"Thus, we expect the MPC to opt for smaller rate hikes in the short term, given the build-up of pressures in the local economy and as the risks of overtightening come to the forefront of policy discussions.
"Consequently, we expect the Committee to increase the MPR further by 50basis points – 100 basis points and retain other policy parameters."
They expected the Committee to acknowledge the year-on-year moderation in consumer prices and expect prices to moderate on a month-on-month basis in the short term after the festive-induced increase in December.
"Furthermore, the Committee is likely to call on the CBN to maintain its policy actions to ensure inflation is brought down to a comfortable level that spurs growth and investments.
"As in previous meetings, we expect the Committee to urge the fiscal authority to sustain its real sector interventions and take decisive steps in tackling the contributory legacy factors limiting food production and distribution in the country," they comment said.