Anambra suspends LG chairman over wife's death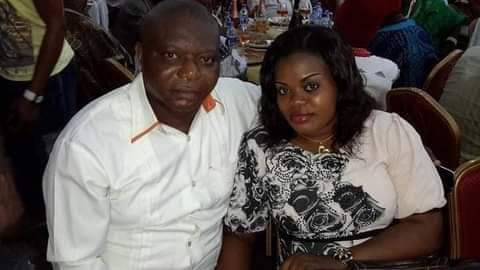 Anambra State government has suspended the Chairman of Nnewi North Local Government, Mbazulike Iloka from office over the circumstances surrounding the death of his wife.
Mrs Chindiebere Iloka died onAugust 7, 2022 under circumstances yet to be determined.
However, there are allegations that the suspended LG chairman might be responsible as a result of domestic violence against his wife.
A statement by the Commissioner for Local Government, Chieftancy and Community Affairs signed by Collins Nwabunwanne on Thursday 11th, August conveyed the state government's decision to Iloka.
The government noted that Mr. Iloka will remain on suspension to allow unfettered investigation eventhough he remains innocent until proven otherwise.
Part of the statement reads:
"Following the sad and sudden death of your wife, late Mrs. Chidiebere Iloka on the 7th of August, 22, there has been a massive public outcry over the circumstances leading to the cause of her death, including alleged possible homicide.
"While you are presumed innocent until the completion of investigation, it has become imperative that you should step aside to allow unfettered investigation and justice.
"Consequently, you are directed to step aside and handover the affairs of the local government to the head of local government administration not later than 12th August, 2022 until further notice," the suspension letter reads.