APC suspends SGF Boss Mustapha indefinitely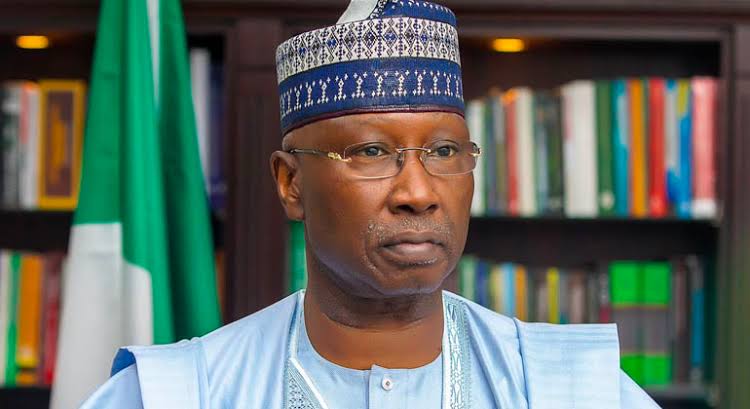 The All Progressives Congress in Adamawa State has announced the indefinite suspension of the Secretary to the Government of the Federation Boss Mustapha.
Chairman of Gwadabawa Ward, Mu'azu Kabiru, announcing Mustapha's suspension at a press conference in Yola on Wednesday.
He said that Boss Mustapha was not committed to an APC victory during the last presidential election.
According to the letter of suspension signed by Kabiru which was seen by out correspondent, the SGF was accused of "his inability to assist the party in any means at the ward level when his attention was needed dearly as a ward member who casts his vote at unit 022.
"Inability to recognize the present and importance of the ward Executives despite the intervention of Jagaban Jimeta Mr. Moniedafe in setting the dispute in Gwadabawa Ward."
It also added, "The Pognorsement into the party affairs by his political boy in person of Alhaji Danjuma Mohammed (Community) from another ward which causes a lot of setback and failure in that polling unit 022. The said Danjuma claimed to have spent over (N500, 000.00) live hundred thousand naira to win the polling unit but it was lost to PDP. When attention was called (Mr. Boss Gida Mustapha) he failed adamant.
"In view of the above mentioned, the party ward exco deemed it necessary to suspend Mr. Boss Gida Mustapha from all Party activities."