APC to Adeleke: Don't rejoice yet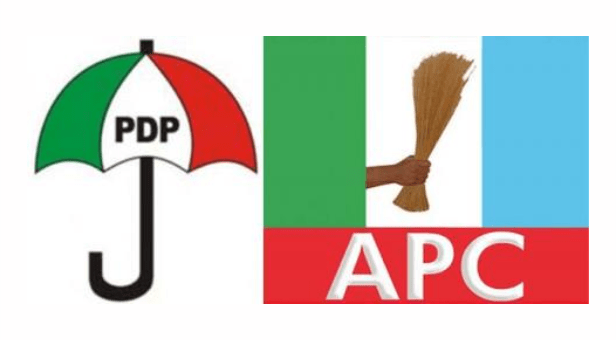 By Deborah Oladejo, Osogbo
The Osun State chapter of the All Progressives Congress (APC) has told Governor Ademola Adeleke and his party, the Peoples Democratic Party (PDP) not to rejoice too much over the victory recorded at the just concluded House of Assembly election.
APC said the victory has not changed his status as a sacked governor by virtue of the tribunal judgment delivered in January.
A statement by the acting Chairman of APC, Sooko Tajudeen Lawal, said that it was saddening that Adeleke has either forgotten or pretending not to know that his administration is clay-footed with many hurdles to cross to remain as a valid governor of the state.
Lawal asked the Adeleke not to celebrate because the governorship election petition tribunal that sat in Osogbo had sacked him.
He said Adeleke has been clinging onto the governorship seat by virtue of his pending appeal at the Court of Appeal which the final addresses session was heard in Abuja last Monday.
He said: "The House of Assembly elections which mostly qualified as a facade that were characterized by maximum violence, attacks, maiming, suppression, intimidation, bullying, and scaring of the voters of the APC extraction by the thugs doing the bidding of the Peoples Democratic Party (PDP) were held across the state where they reportedly and fraudulently cleared many seat of the Assembly.
"Adeleke and his co-travellers have been basking in the euphoria of the questionable electoral victory, claiming that it was as a result of his superlative performance within his 100 days in the office.
"In order to rub salt to an injury, Adeleke even went as far as asking the APC to join and identify with his interim administration, forgetting that his name is written with an erazeable pencil as the governor of Osun State."
Lawal frowned at Adeleke's extension of an olive branch to the adjudged owner of the state governorship mandate and his numerous supporters.
He maintained that it was abominable for a mandate usurper to dangle a bait at the validly-affirmed owner of such a mandate.
He cautioned the governor not to be carried away by the disputable and suspicious victory of his party in the state assembly elections' results as they could not stand the rigorous legal hurdles at the tribunal.