Appeal Court dismisses PDP's case challenging Tinubu/Shettima's candidacy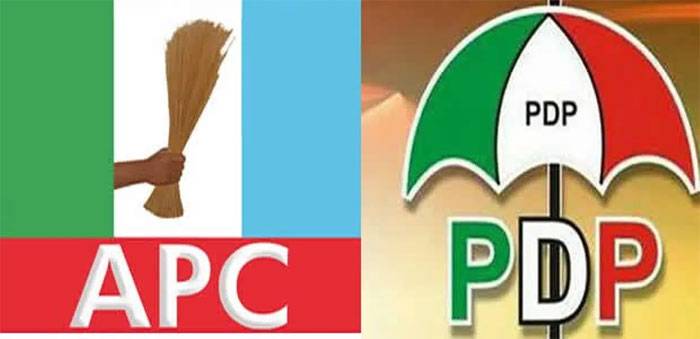 The Court of Appeal sitting in Abuja has dismissed a case by the Peoples Democratic Party (PDP), challenging the candidacy of President-elect Asíwájú Bola Tinubu to fly the flag of the All Progressives Congress (APC) at the February 25 presidential election.
The PDP had filed the case at the Federal High Court in Abuja, challenging Tinubu's candidacy over what it claimed was the double-candidacy of his running mate, Kashim Shettima.
According to the PDP, when Shettima accepted to be the APC vice presidential candidate, he was still the party's senatorial candidate for Borno North.
The High Court however threw away the case, ruling that the PDP had "no locus standi to file the Action not being an aspirant who partook in the Primaries of the APC".
The High Court also ruled that "it is meant for political parties to file actions against INEC with respect to its' own candidates and not another political party's candidates".

Not satisfied, with the ruling the PDP approached the Court of Appeal for redress.
Delivering its judgment on Friday, the Appeal Court upheld the ruling of the High Court.
It said, that the appellant "lacked the locus standi to institute, maintain or to demand the reliefs sought at the Court of Appeal not being an Aspirant in the Primaries of the 2nd Respondent and that Section 285(14) (c) of the 1999 Constitution does not grant the Appellant Locus to challenge the primaries and indeed the nominations of the 2nd Respondent."
It also said "having held that the appellant lacks the Locus standi to institute this appeal, the appeal is bereft of merit and is hereby dismissed."
The court also awarded a cost of N5million to be paid to the respondent.