Appeal Court sacks Kano Governor Yusuf, uphelds tribunal's ruling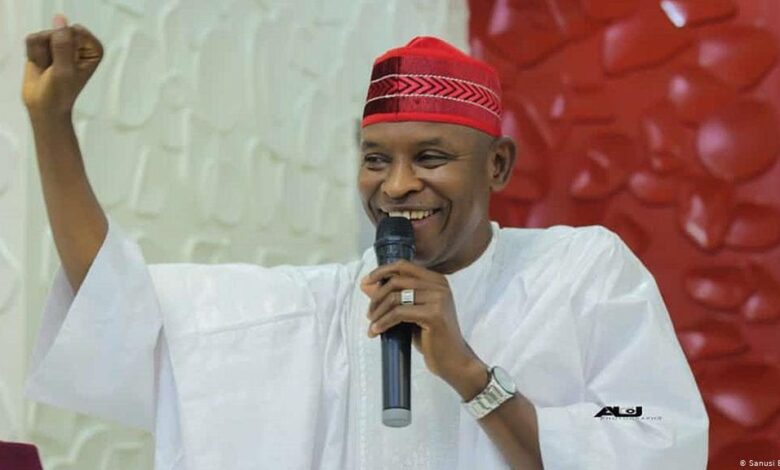 The Court of Appeal in Abuja has upheld the decision of the tribunal that removed Kano State Governor Abba Kabir Yusuf from office.
The tribunal, headed by Justice Oluyemi Akintan Osadebay, had nullified Yusuf's election on September 20, 2023, on the basis that 165,663 of his votes were invalid. Yusuf, who ran under the New Nigerian Peoples Party (NNPP), did not have his votes signed or stamped by the Independent National Electoral Commission (INEC).
This reduced Yusuf's total votes to 853,939, while his opponent, Nasir Ganuwa of the All Progressives Congress (APC), maintained his 890,705 votes.
Yusuf was dissatisfied with the tribunal's ruling, which he called "unfair" and "a miscarriage of justice", and appealed to the higher court.
At the appeal court, Yusuf's lead counsel, Wole Olanipekun, SAN, requested that the tribunal's judgement be overturned.
He challenged the tribunal's verdict on the ballot papers, saying that it was unprecedented that a tribunal would invalidate an election over the non-signing of the back of the ballot papers.
He also argued that the tribunal made a mistake, as it was the first time that a political party would file a petition without including its candidate as a party and the candidate would be declared the winner of the election.
However, Akin Olujimi, SAN, who represented APC, disagreed with him, saying that the Appeal Court clearly stated that the non-signing of the ballot papers constituted electoral malpractice.