Aregbesola decries plot to scuttle reconciliation with Tinubu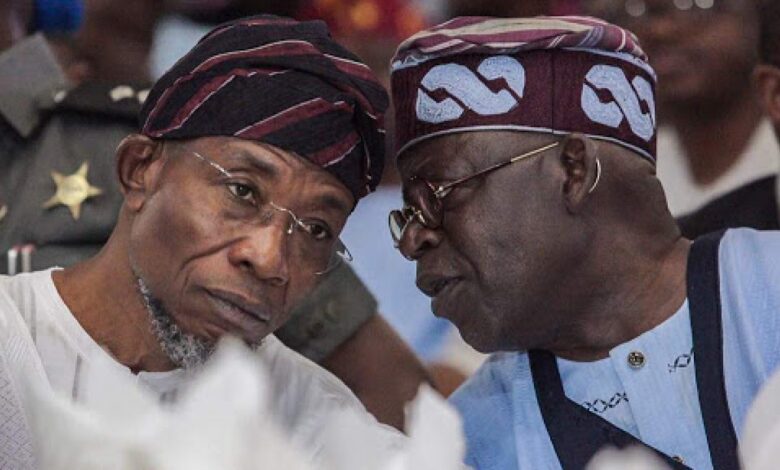 Minister of Interior and former Osun State Governor, Rauf Aregbesola has decried plot to scuttle reconciliation moves between him and presidential candidate of the All Progressives Congress (APC), Asiwaju Bola Tinubu.
Aregbesola in a statement signed by his Media Adviser, Sola Fasure, said attacks on the person of Tinubu credited to him are fake news.
He said he was only focused on his work as interior minister and ensuring APC wins in the general elections.
The statement reads: "The attention of The Media Office of the Minister of Interior has been drawn to social media news ascribing false statements to Ogbeni Rauf Aregbesola, as concerns an attack on the person of the presidential candidate of our party, the All Progressives Congress , Asiwaju Bola Ahmed Tinubu. This is FAKE news and simply not True.
"A pattern has clearly emerged of sinister and coordinated effort to frustrate the reconciliatory moves  being championed by notable stakeholders within and beyond our party to rally all necessary factors for the success of our party at the February 2023 presidential election.
"Just last week, jittery politicians who are authors of this malicious manuscript, paid a handful of rent-a-crowd comedians to react to a non-existent 'attack' and regurgitate the storyline again, with the intention to frustrate a series of reconciliation steps for their selfish interest.
"We urge well-meaning Nigerians to be wary of the evil machinations of this cult of fifth columnists, whose sole business is to cause disaffection, manufacture distractions and sow discord within the APC and the progressive fold.
"For the umpteenth time, the general public is advised to note that Ogbeni Rauf Aregbesola is focused on delivering key reforms in the Ministry of Interior and its agencies as championed by President Muhammadu Buhari, and also ensure that the APC emerges victorious at the 2023 general elections."