Atiku calls for arrest, prosecution of Adamawa REC over botched supplementary poll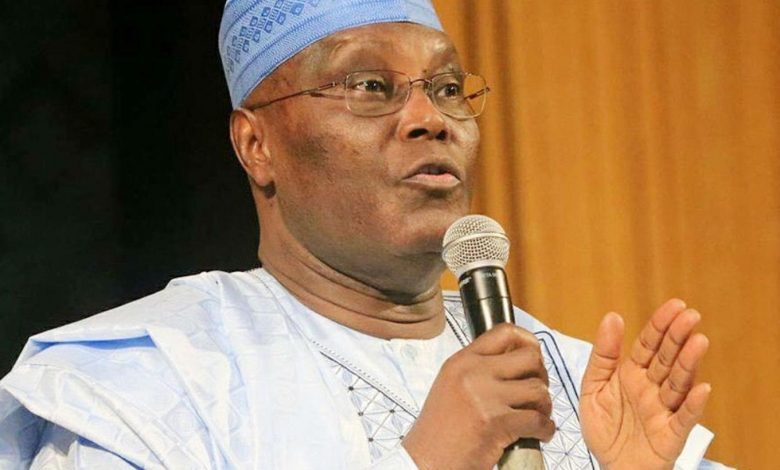 Peoples Democratic Party (PDP) candidate in the 2023 presidential election, Atiku Abubakar has raised the alarm over what he called attempt to upturn the democratic wishes of the people of Adamawa State in the governorship election in the state.
Atiku, in a statement signed by his Media Adviser, Paul Ibe, said that the initial decision of the Resident Electoral Commissioner in the state to declare the All Progressives Congress (APC) candidate, Sen. Aisha Binani, as the winner of the election, is a case study to the shambolic nature of the 2023 elections in general.
"Here in Adamawa, we are witnesses to a novel practice in election management where a Resident Electoral Commissioner announced the loser of an election as a winner.
"It is not in doubt that INEC has approached the Adamawa State election with a preset agenda of declaring the APC at all cost.
"It is, therefore, on this note that we wish to call the attention of the world to the scheme being perpetrated by INEC to compromise the electoral wishes of the people of Adamawa State.
"We also wish to inform the world that such behaviour by INEC has a natural consequence of unsettling the peace and security of the society.
"We have seen how INEC conducted the February 25 and March 18 elections against the run of play and challenging cheated candidates to go to the court, knowing full well the agenda that they are up to.
"It must be put on record that the people of Adamawa State will not allow themselves to cheated three times in a row. It must also be put on record that whatever the consequences of the scheme being scripted, both the INEC and those vested with state powers should be blamed for the consequences of such actions.
"That the APC candidate has a prepared acceptance speech is a pointer to the guarantee of a false victory which the INEC must have promised her.
"Recall that this was the same Resident Electoral Commissioner who pressured the Returning Officer to manipulate the results of the contentious Fufore Local Government Area in the March 18 governorship election.
"The people of Adamawa shall not allow this injustice to pass without being challenged.
"We demand the immediate resumption of the collation of results and its finalisation today.
"It is also our demand that the Adamawa REC and any other parties complicit in this treasonable act should be arrested immediately and prosecuted to the full extent of the law to serve as a deterrent to anti-democratic forces who may want to torpedo our democracy and provoke violence in our country," the statement said.