Atiku promises to unify, stabilize Nigeria if elected President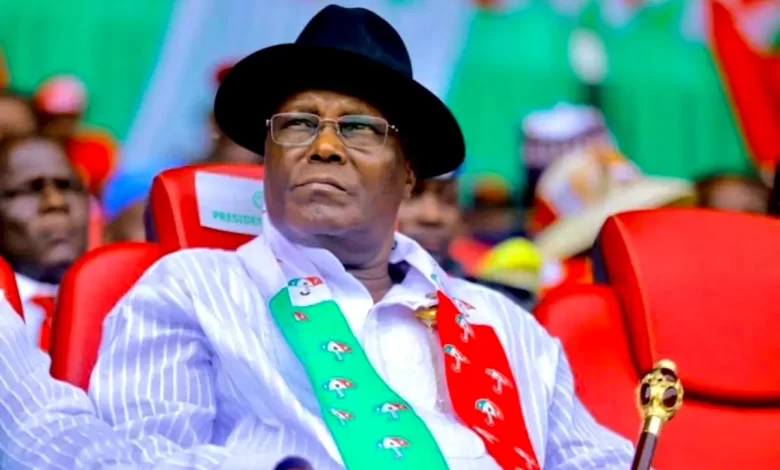 By Deborah Oladejo, Osogbo
Peoples Democratic Party (PDP) presidential candidate, Alhaji Atiku Abubakar has assured Nigerians that he will unify and stabilize the country if elected President in the 2023.
He spoke at the PDP presidential campaign rally in Osogbo, on Wednesday.
Abubakar promised to raise the issue of insecurity in the rural areas as well as rejig the national security architecture to address insecurity in the country as a whole.
The PDP presidential candidate also appealed to Osun people to vote for him as President in order to help Governor Ademola Adeleke overcome the many challenges he inherited from the APC government.
He said: "I have come to thank you for what you have done in 2022 guber election. You are wonderful people for returning PDP to power in the last state election and I believe by returning PDP into power at federal level, you will strengthen this authority because a federal government controlled by PDP and state government controlled by PDP in Osun is to the greater good of you all.
"Our only objective is to make sure that current challenges of insecurity, disunity, economic deprivation, lack of jobs to our youths and the future of this country through restructuring can be achieved. These I promise you. I am going to start doing them from day one in office.
"It means empowering Osun State with more resources in authority to do what needs to be done. What needs to be done is to provide infrastructure needed for development, investing in education, healthcare and bring about industrialization for the economic benefit of the people of Osun.
"I appeal to you to come out in great number like you did in the last state election and vote PDP in the next year election. That is the only way you can secure your future and that of your children. We will not fail you. We are not like APC; we have done it before, we got the experience and capacity to bring the needed changes. We are not new as far as governance is concerned in Nigeria."
Also, speaking, vice presidential candidate, Ifeanyi Okowa said Atiku knows what to do to make Nigeria better.
Okowa, who is also the governor of Delta State, said out of the presidential candidates, Atiku is the only one with requisite with experience, urging the people of Osun State to come out in larger numbers and vote for the PDP candidate.
PDP National Chairman, Dr, Iyorchia Ayu who ushered in the former deputy speaker of the house of Representatives, and governorship candidate of Labour Party, Rt. Hon Lasun Yusuf urged others who had left the party to return back to its fold.
He called for the support of the people of Osun State to vote for the party's candidate in order to bring the needed development to the entire country.
Former Senate President, Bukola Saraki, in his remarks urged Osun people to vote PDP for good governance, saying that Osun is very crucial as Nigeria goes with its tide.
Governor Adeleke in his remarks, said Nigeria will grow from strength to strength if Abubakar emerge president of Nigeria.