Atiku should respond to corruption allegations, APC insists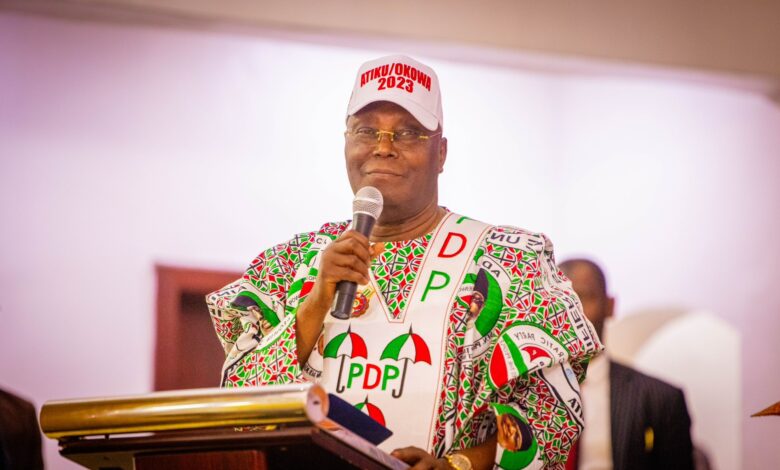 The Presidential Campaign Council (PCC) of the All Progressives Congress (APC) has insisted that Peoples Democratic Party (PDP presidential candidate, Atiku Abubakar should respond to corruption allegations levelled against him by one of his former aides.
The APC PCC in a statement signed by its Director of Media and Publicity, Bayo Onanuga, said rather than respond to the corruption allegations, Atiku is "embarking on a puerile diversionary journey by drumming up a stale allegation against his rival."
Onanuga said Nigerians needed Atiku to respond to allegations by his ex-aide, Michael Achimugu that he opened Special Purpose Vehicles to steal money.
He added that all the allegations Atiku is trying to pin on APC candidate, Bola Tinubu have all been dismissed at one time or the other.
The statement reads: "Rather than address the allegations of criminal money-laundering and reckless abuse of public trust levelled against  Atiku Abubakar, by one of his closest aides,  the  Peoples Democratic Party today tried in vain to defend its presidential candidate by embarking on a puerile diversionary journey by drumming up a stale allegation against his rival.
"The issues the Nigerian people want the PDP and his candidate to address are simple.
"They are: Was the whistleblower, Michael Achimugu, who swore to an oath, employed by Atiku?
"Did Atiku make a scandalous confession in a telephone conversation on how he and his former boss, President Olusegun Obasanjo set up SPVs, such as Marine Float, to steal public money?
"Was the taped voice not Atiku's?
"It is obvious that the PDP presidential candidate has no defence to these allegations, which he admitted in his viral confession.
"This was  the reason we boldly made the call on him to beat the path of honour,  for once, by withdrawing from the presidential race. We also urged the authorities to hold him to account.
"But the hangers-on and dependants who saw his withdrawal as an end to the campaign bazaar in desperation resorted to painting the kettle black to look like their pot.
"This resort to counter-mudslinging is not only an admission of criminal guilt, it is an irresponsible way to cover-up the concrete evidence of conspiracy and corruption.
"How can PDP pretend that Atiku is innocent of the allegations when even General Olusegun Obasanjo, his boss and collaborator had documented Atiku's legendary corruption in his book and had sworn never to support Atiku's presidential ambition to avoid the wrath of God.
"The cocktail of lies and tales by the PDP against APC presidential candidate did not disclose any witness to their dredged allegations.
"The regurgitated allegations cited have either been thrown away by the court or the deponent , like in the case of Alpha Beta had withdrawn the untried and untested allegations.
"The former MD of Alpha Beta had even gone ahead in recent advertorials to endorse the APC presidential candidate as the best man for the job.
"On the contrary, a patriotic citizen, against all existential dangers, has stepped forward to confront Atiku with allegations deposed in an affidavit.
"If the PDP has any modicum of respect for Nigerians, if it has any concern for the Nigerian youths and a future without corruption, it should come clean on these allegations and stop dancing around the real issues."