Ayra Starr criticises The Headies for offstage announcement of 'best female artiste'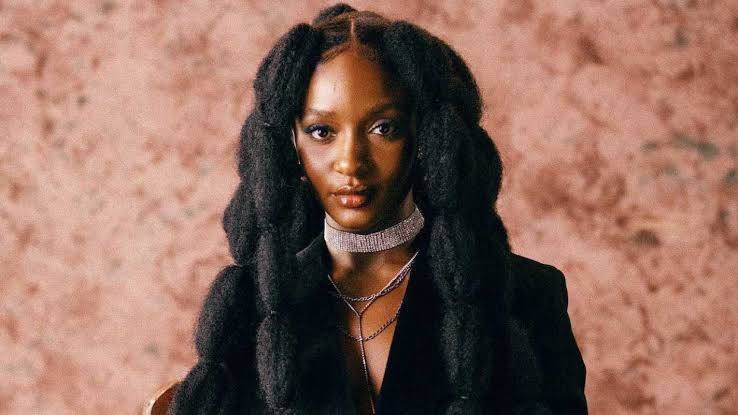 Nigerian singer Ayra Starr has criticised The Headies organizers for not announcing the 'best female artiste' category on stage during the 16th edition of the award ceremony held at the Cobb Energy Performing Arts Center in Atlanta on Sunday.
Out of the 28 award categories, only 13 were presented on stage, with the remaining 15, including the 'best female artiste' category, being announced offstage.
Ayra Starr emerged as the winner in this category, beating out tough competition from Tems, Simi, and Tiwa Savage.
Expressing her disappointment in a tweet on Monday, Ayra Starr lamented the lack of recognition on stage for her achievement and also acknowledged the hard work of her fellow nominees in the same category.
She added that they do not deserve the "nonchalance and would not settle for less".
"I will never be grateful for winning a category that wasn't even deemed fit to be announced on stage!" Ayra Starr wrote.
"Best female artist na beans? We work hard, every single one of us! I have seen Tiwa record 4 hit songs in the same night, Tems breathes and lives for music.
"We didn't deserve such nonchalance! Nigeria, you didn't raise me to settle for less."
TheCable Lifestyle said the organisers upon enquiry, confirmed that 15 categories were announced off-stage due to limited time.
The categories that were announced offstage:
Best R&B Album
Chike – 'The Brother's Keeper'
Best R&B Single
Advertisement
Burna Boy – 'For My Hand'
Best Southern African Artiste of the Year
Focalistic – South Africa
Headies' Viewers' Choice
Victony – 'Soweto'
International Artiste of the Year
Selena Gomez off stage
Best Recording of the Year
Victony & Tempoe — 'Soweto'
Best Vocal Performance (Female)
Waje – 'In Between'
Best North African Artiste of the Year
El Grande Toto – Morocco
Best East African Artiste of the Year
Diamond Platnumz
Best Central African Artiste of the Year
Libianca – Cameroon
Best Alternative Album
Boj — 'Gbagada Express'
Best Female Artiste
Ayra Starr
Songwriter of the Year
Simi Kosoko, Godsfavour Chidozie, Kosoko Adekunle, Marcel Akunwata – 'Loyal' (Simi)
International Artiste Recognition
Sean 'Love' Combs
Hall of Fame
Youssou N'Dour