Banks' total assets increase to N69.67trn in Oct 2022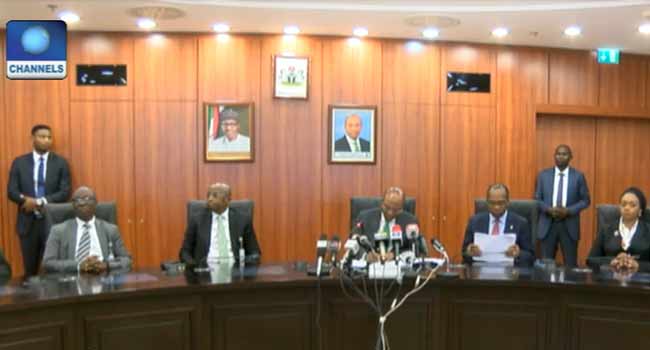 The banking industry's total assets increased by N12.37trillion or 21.58 per cent from N57.30 billion in October 2021 to N69.67 trillion in October 2022, driven largely by balances with Central Bank of Nigeria (CBN)/banks, investments, and credit expansion to the real sector.
As a result, the total flow of credit to the economy, including oil and gas, manufacturing, general, governments and commerce, increased from N23.49 trillion in October 2021 to N28.81 trillion in October 2022, representing an upward swing of 22.66 per cent.
This was disclosed by Deputy Governor, Economic Policy, CBN, Kingsley Obiora, a member of the Monetary Policy Committee (MPC).
Obiora disclosed that the banking system remained sound, safe and resilient to headwinds.
He stated that the industry's Non-Performing Loan (NPLs) ratio was 4.8 per cent at the end of October 2022, compared with 5.3 per cent at the end of the corresponding period of 2021, which was below the prudential maximum of 5.0 per cent.
"The decline in NPLs was attributable to write-offs, restructuring of facilities, Global Standing Instruction (GSI) and sound credit risk management by banks," he said.
Obiora at the MPC meeting in November, had joined other members to vote on Monetary Policy Rate (MPR) increase  to 16.5 per cent from 15.5 per cent.
He said: "On the basis of persisting negative real interest rates, recent flooding that might worsen consumer prices, upcoming year-end festivities, and the need for consistency and credibility in the fight against inflation,
"I voted to raise the MPR to 16.5 per cent from 15.5 per cent, retain the Cash Reserve Ratio (CRR) to 32.5 per cent, the Liquidity Ratio (LR) at 30.0 per cent and the asymmetric corridor of +100/-700 basis points around the MPR, respectively.
"I believe this stance will contain inflationary pressures without reversing the modest recovery already achieved."