Be ccalm, solution to naira crisis here, Tinubu assures Nigerians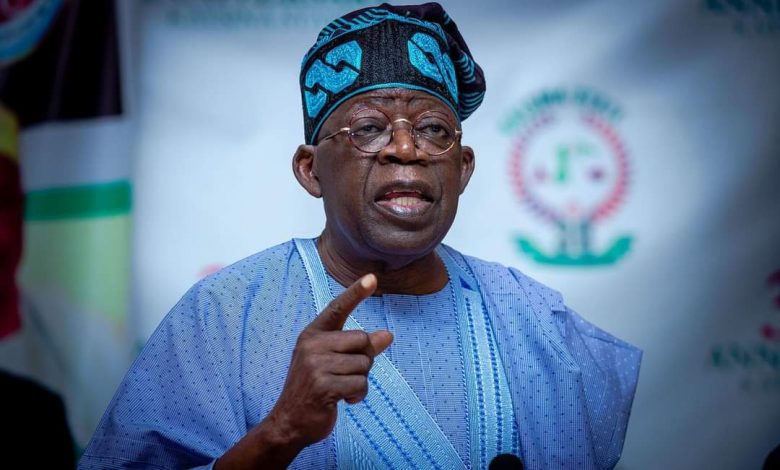 Presidential candidate of the All Progressives Congress (APC), Asiwaju Bola Tinubu has urged Nigerians to be calm and peaceful in the face of the current crisis being experienced in the country over the redesign of the new naira notes.
In aa statement he signed Wednesday evening, Tinubu said he was saddened by the violence that erupted in the country over the inability of Nigerians to access cash.
He, however, urged them to remain peaceful, assuring them that an end to the naira crisis was in sight.
Tinubu said: "I am saddened by reports of violent protests in parts of our country today especially in Delta, Oyo, Kwara and Edo states. In Delta, there were reports of arson and destruction of bank branches.
"I sympathise with all Nigerians who are going through the pains of not being able to get money from banks and ATM points to meet their basic daily needs. I also sympathize with the banks for being victims of the CBN currency redesign policy.
"Be rest assured that this phase will soon pass away as our governments at both the federal and state levels are working to surmount the current challenges.
"With the Supreme Court reaffirming its order of 8 February on monetary authorities to allow the old and new Naira notes to circulate together, I believe a solution is right on the way and the scarcity of Naira notes will soon be over.
"I am happy to note the various measures being put in place by many of our Governors to cushion the effect of the scarcity of Naira on households.
"I want to appeal to our young people not to take law into their hands through destructive protests.
"We feel your pains and frustration but destroying lives and properties will not solve any problem.
"Rather, it will only complicate the crisis we have on our hands.
"We must keep the peace and remain calm.
"Let us not be provoked. Instead, let us cooperate with the government in seeking immediate and lasting solution.
"This difficult time shall soon be over. We must keep hope alive as we move forward to a better, stronger and more prosperous Nigeria of our dream."