Benin Republic planning to annex oil rich Tongeji Island, says Abiodun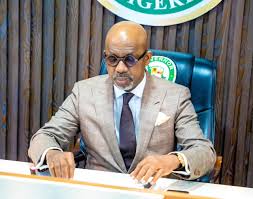 The Ogun State governor, Dapo Abiodun has called for more presence of the Federal Government in the oil rich Tongeji Island in the Ipokia Local Government Area of the state.
Abiodun said this has become imperative because the neighbouring Benin Republic has been doing everything possible to annex the island.
Abiodun spoke on Wednesday when he received the Comptroller-General of Immigration Service, Idris Iseh Jere, in his office.
He said: "We have Tongeji Island, which is situated in our Ipokia Local Government that is not accessible to us in Nigeria by road, it is only accessible by water. However, it is accessible to Benin Republic by road.
"They have continuously harassed our people; they have continuously attempted to annex them to Benin Republic because of the access that they have.
"I am hoping that one of these days, myself, the Comptroller General of Immigration and probably the Chief of Naval Staff visit our people there and see how we can have more presence in that place and continue to show our people there that we are not abandoning them."
The governor, while noting that his administration would continue to support the efforts and initiatives of the Immigration Service in the state, commended the service for the stabilizing role they played during the last general elections of 2019.
"I recall particularly the role that Immigration played during the elections of 2019 and I remain very grateful to your office for that role.
"It was a very stabilizing role; we know that some persons wanted to bring people across the border to come and rig elections. The office of the Comptroller of Immigration intervened and ensured that our borders were shut down and only Nigerians were allowed to exercise their franchise in that election and they did that with integrity and a deep sense of patriotism.
"We will continue to do everything to support the efforts and initiatives of the Immigration Service.
"We have had skirmishes along our border areas in the past. We've had farmer/herders crisis. We've had issues where herdsmen come from outside the country, commit heinous crimes, they run back and leave us with that situation where our people are now fighting each other.
"We've had situations where law enforcement agencies from across the country, came here and arrested our people because of the absence of clearly defined borders between us and Benin Republic.
"We will continue to do everything to manage this situation because we see any form of insecurity as a threat to our socio-economic development and our drive to encourage people to come and invest here," Abiodun said.
The governor further noted that his administration has also collaborated with the Lagos State government to form a joint development cooperation so that all the border areas are not left out.
He added that areas such as law enforcement, physical planning, environmental issues and traffic management would be dealt with under the cooperation.
Earlier in his remarks, Comptroller Jere, while noting that he was in the state for the ground breaking of the proposed Abeokuta Passport Office Building, called on the state government to assist the service with logistics to help in its resolve to man the border, particularly as the general election draws closer.
He commended Governor Abiodun for his support to the Immigration Service in the state and acknowledged the governor for being a security conscious administrator.