BHS Iwo Old Students Association Holds AGM Saturday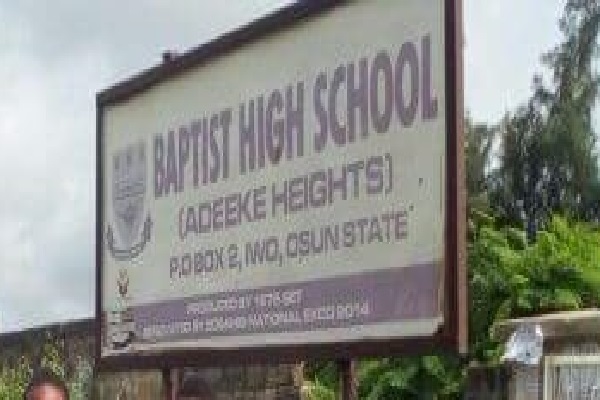 The annual general meeting of Baptist High School, Iwo Old Students Association will hold on Saturday, 6th, May, 2023 at 11 am in the school premises at Adeke, Iwo, Osun State.
In a short statement signed by Mr. Habib Aruna, the National Publicity Secretary, the association craves the indulgence of members across the country and even in Diaspora to endevour to attend as crucial matters that affect the development of the school would be discussed.
"The meeting is also expected to coincide with the foundation laying ceremony of the gate and fence. While we look forward to seeing you on Saturday, we want to thank you all for your contributions to make the project a reality," the statement said.