APC Governors meet Buhari, reject consensus, seek indirect primaries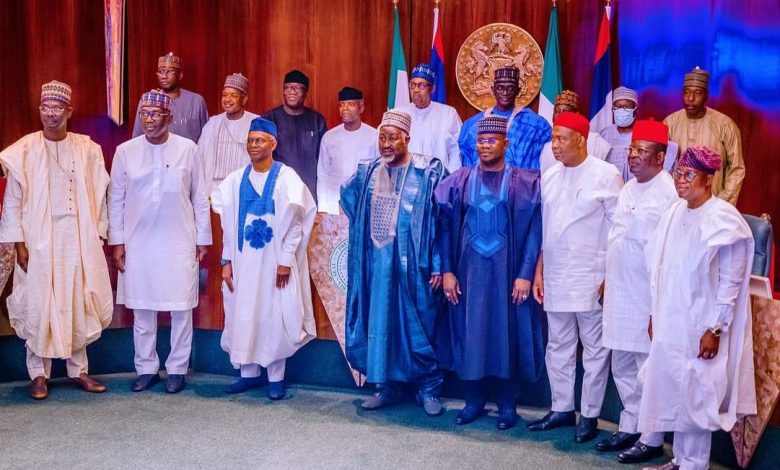 Governors elected on the platform of All Progressives Congress (APC), met with President Muhammadu Buhari earlier on Tuesday, ahead of the meeting of the National Executive Committee of the party slated for Wednesday in Abuja.
This is just as the National Working Committee of the party led by Senator Abdullahi Adamu also met to prepare agenda for the NEC meeting that will be attended by all governors, members of the National Assembly, former governors, state chairmen, and other relevant party stakeholders.
WesternPost gathered that the NWC has already adopted the indirect form of primaries for electing its presidential candidate and other flagbearers for various offices in the 2023 general elections.
The NWC's decision was taken by the National Working Committee of the party at their meeting on Tuesday in Abuja.
A source within the NWC told WesternPost that they decided to go against the consensus arrangement that was used to pick the party leaders at the convention last month, asking all aspirants to test their popularity in the field.
There had been speculations that the party will adopt a consensus arrangement to choose its presidential candidate just like it did during last party convention where most party positions were filled through consensus.
Some of the presidential aspirants who are posturing as the anointed candidate of President Buhari have been canvassing for the use of consensus arrangement using their foot soldiers to push the agenda.