BREAKING: Diezani to appear before UK court October 2 over bribery charges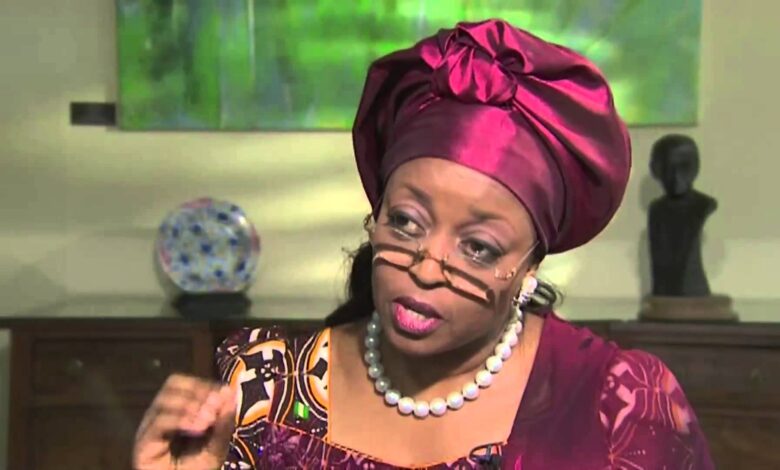 Former Minister of Petroleum Resources, Diezani Alison-Madueke, is to appear before a Westminster Magistrates Court in the United Kingdom over bribery charges in the UK.
The former minister faces the charges after a comprehensive investigation conducted by the National Crime Agency (NCA).
In a statement published on its website, the NCA said it has reason to suspect that she accepted bribes during her tenure as the Minister for Petroleum Resources, allegedly in exchange for the allocation of substantial oil and gas contracts.
The allegations suggest that she enjoyed benefits exceeding £100,000 in cash, chauffeured vehicles, private jet flights, lavish vacations for her family, and the use of several high-end London properties.
The charges also outline financial rewards such as furnishings, property renovations, and staff provisions for these properties, in addition to the payment of private school fees and extravagant gifts from luxury designer stores like Cartier and Louis Vuitton.
According to the statement Madueke currently resides in London's St John's Wood area.
Andy Kelly, Head of the NCA's International Corruption Unit (ICU), said: "We suspect Diezani Alison-Madueke abused her power in Nigeria and accepted financial rewards for awarding multi-million pound contracts.
"These charges are a milestone in what has been a thorough and complex international investigation.
"Bribery is a pervasive form of corruption, which enables serious criminality and can have devastating consequences for developing countries. We will continue to work with partners here and overseas to tackle the threat."
As part of the ongoing investigation, assets worth millions of pounds related to the alleged offenses have been frozen.
Earlier this year, the NCA collaborated with the US Department of Justice, leading to the recovery of assets totaling USD $53.1 million linked to Diezani Alison-Madueke's alleged corruption.
During the investigation, ICU officers collaborated closely with the Economic and Financial Crimes Commission of Nigeria and the International Anti-Corruption Coordination Centre, hosted by the NCA.
The International Anti-Corruption Coordination Centre unites specialized anti-corruption investigators from various global agencies to address corruption allegations involving politically exposed individuals across 37 different jurisdictions.
Andrew Penhale, Chief Crown Prosecutor for the CPS, said: "The Crown Prosecution Service has authorised the NCA to charge Diezani Alison-Madueke with bribery offences.
"The CPS made the decision to authorise the charge after reviewing a file of evidence from the NCA relating to allegations of bribery in Nigeria.
"Criminal proceedings against Ms Alison-Madueke are active and she has the right to a fair trial.
"It is extremely important that there should be no reporting, commentary or sharing of information which could in any way prejudice these proceedings.
"The function of the CPS is not to decide whether a person is guilty of a criminal offence, but to make fair, independent and objective assessments about whether it is appropriate to present charges for a criminal court to consider."
The former minister's bribery charge comes after a UK court convicted former Deputy Senate President, Ike Ekweremadu and his wife for organ harvesting.
Ekweremadu was sentenced to nine years imprisonment while his wife bagged a four-year jail term.