BREAKING: Labour suspends strike after meeting with FG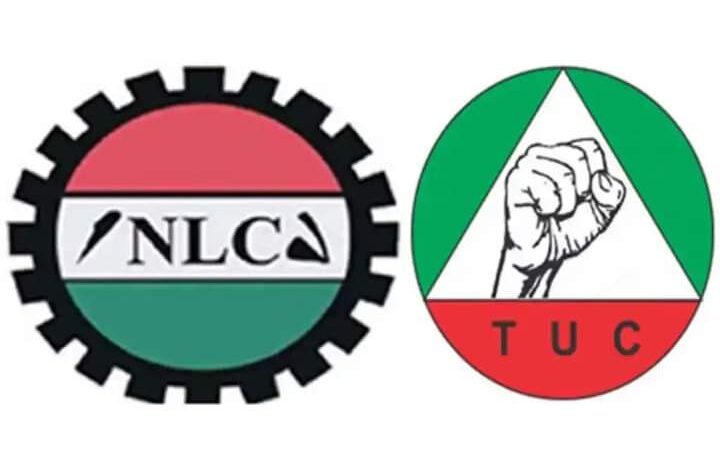 The Nigerian Labour Congress and the Trade Union Congress have called off their nationwide strike after a meeting with the Federal Government on Wednesday.
The meeting, which took place at the office of the National Security Adviser, Nuhu Ribadu, was aimed at resolving the issues that led to the strike.
The labour unions said they would consult with their members on the next course of action regarding the strike.
The Federal Government's delegation at the meeting included Minister of Labour and Employment, Simon Lalong, the Minister of State for Labour and Employment, Nkeiruka Onyeajeocha and Nuhu Ribadu.
The meeting which commenced a few minutes past 7pm lasted for close to one hour during which various affiliates and state chapters reviewed the outcome of the meeting held between the leaders of the organized Labour and the NSA.
Speaking with newsmen, National Deputy President of the TUC, Tommy Etim, said the labour unions suspended the strike based on the trust they had in Ribadu. He however said the suspension of the strike wasn't an indefinite one but a temporary one.
He said, "The NECs of the NLC and the TUC have suspended the strike. We did this based on our trust in the National Security Adviser, Nuhu Ribadu who gave us his word. We also saw that he wasn't playing politics with our demands and he was ready and promised to follow up with everything.
"It is a temporary suspension. We are going to give them some time after which we will meet and if they fail to meet up, the strike resumes.
"We listened to the NSA and he listened to us. He noted that Ajaero didn't do anything wrong by going to Imo State. We must commend the NSA and it is because of him that there is a suspension of the strike."