BREAKING: Lagos Assembly confirms one commissioner-nominee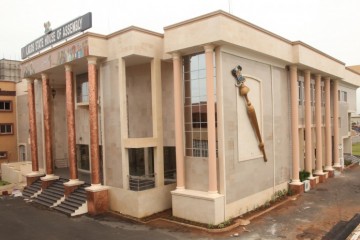 Members of the Lagos state House of Assembly have confirmed the nomination of Mr Tolani Sule-Akibu as member of the State's Executive Council (SEC).
Sule-Akibu is one of the 18 Commissioner nominees sent to the House by governor Babajide Sanwo-Olu last week.
Having went through the House's screening, Sule-Akibu's confimation was initially stepped down by the lawmakers on Thursday during plenary session as they could not reach agreement on either to approve or disapprove his nomination.
However, on Tuesday during the plenary session presided over by the Deputy Speaker, Hon. (Mrs) Mojisola Meranda (Apapa 1), the lawmakers gave their approval to the nomination of Sule-Akibu with voice vote.
Meranda, thereafter, directed the Clerk of the House, Barr. Olalekan Onafeko to write the governor on the confirmation of Sule-Akibu.