BREAKING: Lagos Doctor bags life sentence for raping wife's niece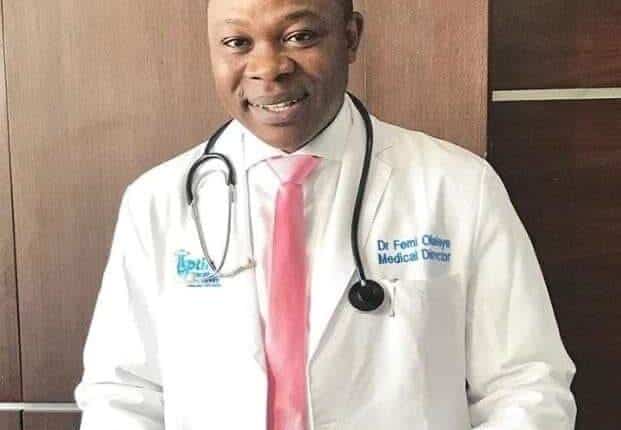 A Lagos doctor and Managing Director of Optimal Cancer Care Foundation, Femi Olaleye, has been sentenced to life imprisonment for raping his wife's niece.
Justice Rahman Oshodi, who delivered the judgement at the Sexual Offences and Domestic Violence Court sitting in Lagos, convicted the doctor on a two-count charge of defilement of a 16-year minor and sexual assault by penetration.
During the proceedings on Tuesday, the judge ruled that evidence present before the court showed that Olaleye raped the victim and forced her to suck his manhood.
According to the judge, evidence presented by the victim and the doctor who examined her was consistent and linked the medical expert.
The judge added that Olaleye's confessional statement and exchange of WhatsApp and email messages with his wife were enough evidence against him.
Oshodi also held that the statement and undertaking he wrote and signed alongside his lawyer, Olalekan Buruji, with his NBA seal at Anthony Police Station, showed he raped the victim and forced her to suck his manhood.