Buhari congratulates Tinubu on Supreme Court victory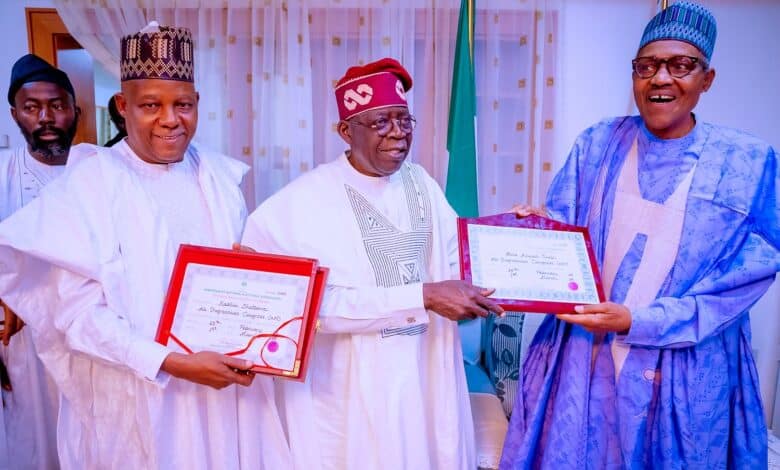 Former President Muhammadu Buhari has congratulated President Bola Tinubu on the recent ruling of the Supreme Court which affirmed his victory in the February 25 general elections.
The Supreme Court dismissed the appeals Atiku Abubakar of the Peoples Democratic Party and that of Peter Obi of the Labour Party (LP) against Tinubu's victory.
In reaction, Buhari said the decision to dismiss the appeals by Atiku and Obi by the Supreme Court, is a welcome relief to him and to a majority of the citizens of Nigeria.
The former President repeated what he said on the September 6 verdict of the Presidential Election Petition Court, which affirmed President Bola Ahmed Tinubu's victory, that the welcome decision is "a reaffirmation of the will of the majority of the people against the determined will of a hard-fighting minority."
He said, "Now that we have arrived at the last bus-stop, after a tortuous 8-months of expensive legal journey, the nation deserves a break. The opposition has fought a good fight. Having now exhausted their rights as constitutionally allowed, they should take the hand of fellowship extended by the Tinubu/Shettima APC government. Let them allow the Government to run their administration and the people to enjoy the full benefits of the promises the All Progressives Congress (APC) made."
The former President expressed concern over low voting percentages all over the country, especially in urban areas, and said this should change, given the acceptance and vibrancy of democracy in Nigeria.
He wishes the President and his team a successful term in office.