Buhari pours encomium on Osinbajo's mother on her 90th birthday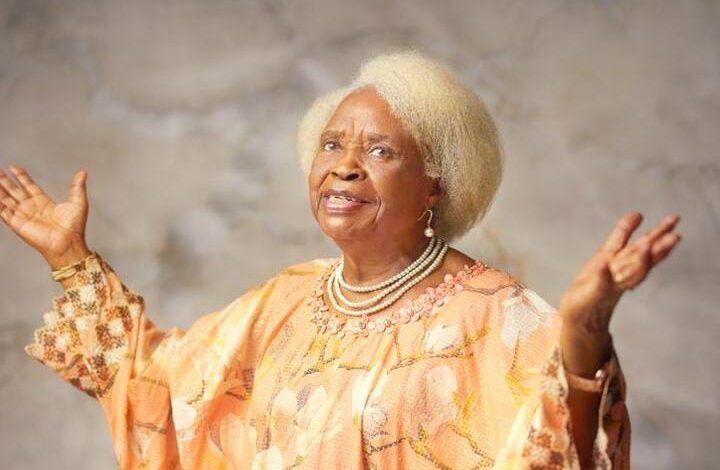 President Muhammadu Buhari has extolled the virtues of Mrs. Olubisi Osinbajo, mother of the vice-president, on her 90th birthday.
In a statement by the Special Adviser on Media and Publicity, Femi Adesina, on Wednesday, Buhari celebrated Osinbajo's mother in a letter signed and addressed to her.
He also commended her for establishing the Olubisi Osinbajo Foundation that supports widows and families of clerics in the country.
"It gives me immense pleasure to felicitate with our dear Mama Olubisi Osinbajo, as she turns 90, entering the rare ranks of a nonagenarian," Buhari was quoted as saying.
"It is nothing but the sheer grace of God that spares a person to live up to 90, and we are thankful to the Almighty God that Mama has not only reached the milestone, she's doing so in sound mind, and in good health, surrounded by accomplished offspring and doting family members.
"On behalf of myself, my family, and Nigerians, we rejoice with Mama, and wish her continued grace and joy in the Lord, all the days of her life. Amen.
"I am particularly pleased that the matriarch of the Osinbajo Family had thought it worthy to establish the Olubisi Osinbajo foundation, which caters for the well-being of widows and families of clergymen. It is an initiative I recommend to other endowed people in our society, as it has lofty rewards not only here, but also in the hereafter.
"Thank you Mama for giving Nigeria the gift of your son and our Vice-President, Professor 'Yemi Osinbajo, SAN, and his other illustrious siblings.
"Please accept my hearty congratulations. Happy 90th birthday anniversary."