Buhari's broadcast executive rascality, in contempt of Supreme Court, says Ebun-Olu Adegboruwa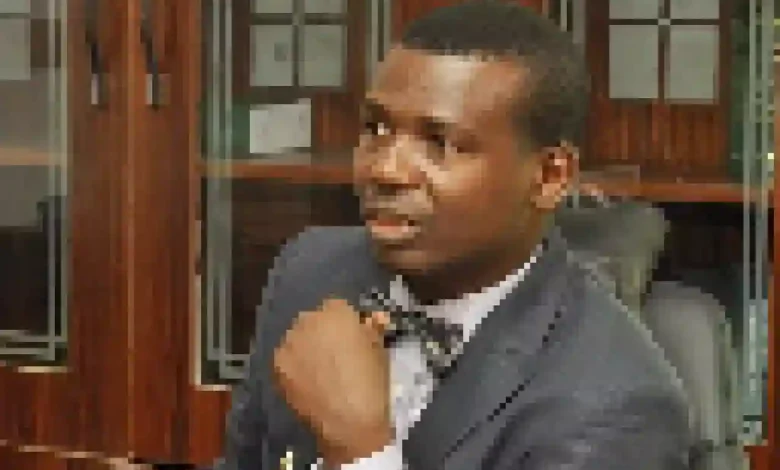 Human rights lawyer, Ebun-Olu Adegboruwa (SAN), on Thursday described President Muhammadu Buhari's broadcast to the nation on Thursday as executive rascality and in contempt of the Supreme Court.
In the broadcast, Buhari told Nigerians that the old N200 banknote would be reintroduced to cushion the effect of the cash crunch in the country, while the N500 and N1,000 notes remain illegal.
The President's pronouncement is against the ruling of the Supreme Court, which on February 8, stopped the Federal Government and the Central Bank of Nigeria (CBN) from implementing the February 10 deadline to remove the old notes from circulation.
When the case came up on Wednesday, the apex court ruled that the old notes are still recognized as legal tender in the country.
Adegboruwa, reacting to the President's broadcast in a statement, said the president cannot overrule the Supreme Court.
He added that Buhari also flouted the principle of separation of powers in his broadcast.
He said: "There is separation of powers in a democracy.
"Under section 235 of the 1999 Constitution, the Supreme Court is the final authority in legal pronouncements in Nigeria.
"Under section 287(1) of the Constitution, the President is statutorily obliged to obey, enforce and give effect to the decision of the Supreme Court.
"Section 287(1) of the 1999 Constitution: (1) The decisions of the Supreme court shall be enforced in any part of the Federation by all authorities and persons, and by courts with subordinate jurisdiction to that of the supreme Court.
"Since he already admitted that the matter is subjudice, the President should not have proceeded to vary the order of the Supreme Court.
"The president and indeed the executive should not give the impression that citizens can brazenly disregard lawful orders of any court, as that will only encourage anarchy and lawlessness.
"It amounts to executive rascality and brazen disregard and contempt of the Supreme Court, for the President to separate the denomination of the old notes for legality. It is not open to the President to choose which portion of the order of the Supreme Court that will be obeyed.
"The President should reverse his directive and add the N500 and N1000 old notes, failing which the Supreme Court should overrule the directive of the President on February 22 when the case comes up."