Campaign activities have proved detractors lying about my health wrong – Tinubu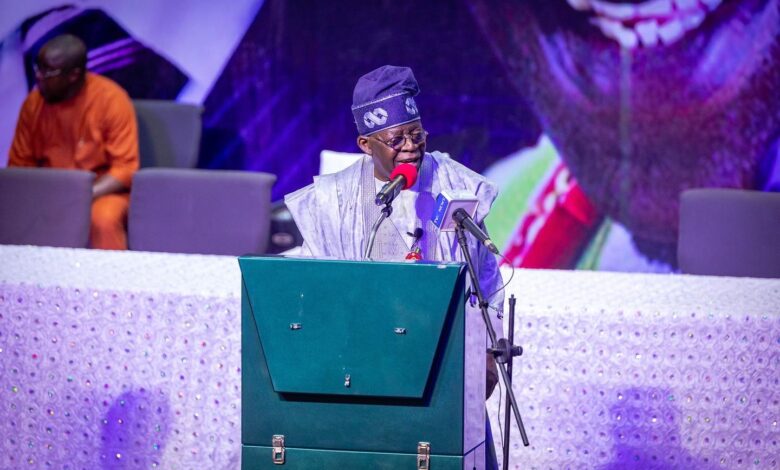 Presidential candidate of the All Progressives Congress (APC), Asiwaju Bola Tinubu says he has been able to dispel rumours concerning his state of health with his campaign activities.
Tinubu who is performing the Lesser Hajj in Saudi Arabia said this in an interview with Kaduna-based radio station, Radio Freedom.
The APC candidate said just like his campaign activities, his participation in the Lesser Hajj is a further proof of his fitness.
"Ah! I told you where I am now. I just finished performing the umrah. I did the seven rounds of tawaf, I did the seven trips between safa and Marwa. Can a sick person do that? That is stale news, my brother. People who are making those insinuations have nothing else to say but lies and rubbish," Tinubu said.
The former Lagos State governor accused his detractors of lying that he wasn't able to stand for long or walk, saying his trips across the country for campaign has shown this to be untrue.
He also said the campaign activities have proved that he has the best solutions to Nigeria's problems.
He added: "I have moved round, spoke at different platforms and stood for hours to address different audiences. Before they said I could not walk, they said I could not stand, they are shamed. Since the campaign started I have marshalled more original ideas than anyone else. I have demonstrated knowledge, experience and great capacity to be on top of issues in the country.
"And this job is about ideas and issues regarding leadership of our country. I have all it takes to be the president of the Federal Republic of Nigeria and I am asking people of the country to have confidence and respect for that, look at my background and my previous assignments. I want to serve the country and serve the country very well."
Tinubu who has held various campaign rallies and town hall meetings across the country ahead of next month's presidential election is expected back in the country to continue his campaign activities after the Lesser Hajj.