CBN Governor Emefiele fighting back for losing presidential bid – Ganduje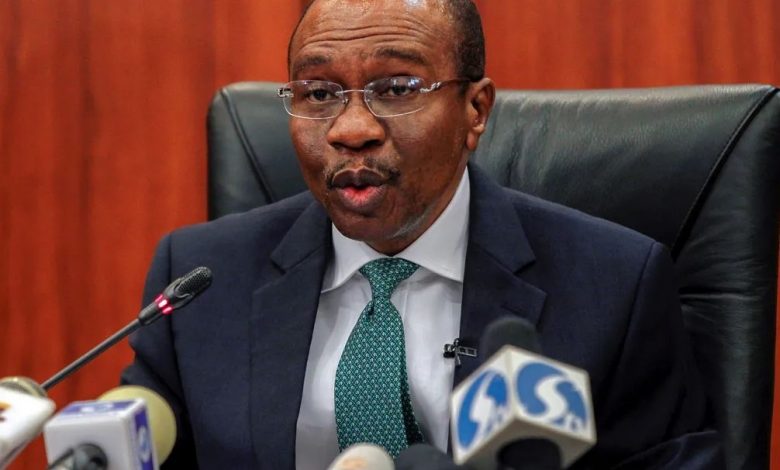 Kano State Governor, Abdullahi Ganduje has said that the "untimely implementation" of Naira swap policy, was deliberately done by the Governor of the Central Bank of Nigeria(CBN), Godwin Emeifiele, as fighting back strategy for failing to get the presidential ticket under the ruling All Progressives Congress (APC).
He said this during an electioneering campaign rally, held at Tsanyawa, Sunday, where he presented gubernatorial, deputy gubernatorial candidate and other candidates of the APC.
"The CBN Governor is only doing this to cause confusion in the forthcoming elections for no just reason.
"He has not been in good mood for long, because he failed to secure the presidential ticket on the platform of our great party, the APC," Ganduje said.
He said that the Kano State government and APC in the state are totally against the action of the CBN Governor.
"Currency redesign is done across the globe, but not in the way we are witnessing in our country. The timing is wrong, the deadline given is very wrong and deliberate," he said.
He said some measures are being considered to cushion the effects of the hardship caused by the Naira swap development.
"We will summon Bank managers very soon to interrogate the shortage of new Naira notes in banks.
"They should come over and explain to us, why our people are still suffering over this issue of Naira Swap. And I will go to them individually to supervise what is happening and why."
"We have a plan in the pipeline to start distributing palliatives very soon across all the 44 local governments, to cushion the effect of the hardship caused by the CBN Governor, to our people," he said
At the palaces of the District Heads of Kunchi and Tsanyawa local governments, he urged community leaders to create awareness within their jurisdiction to let people know that, "… hardship people facing is singlehandedly caused by the CBN Governor, to purposely cause confusion in our democratic process."