CBN, SEC other regulating agencies impose N159m sanctions on Stanbic IBTC Holdings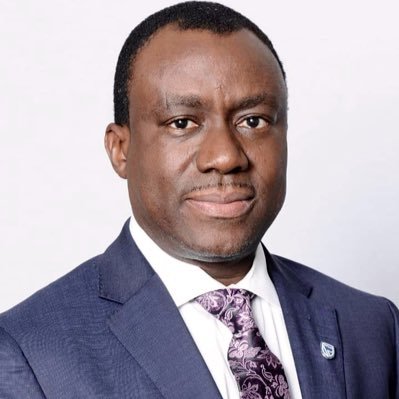 …gets N44.85m sanction for failing to report export proceeds
Central Bank of Nigeria (CBN), Securities and Exchange Commission (SEC), among other regulating agencies have imposed N159million sanction on Stanbic IBTC Holdings Plc in 2022 over various market infractions.
The group in 2021 was sanctioned N233 million by CBN, among other agencies for failing to comply with banking and other regulations.
According to the financial institution's 2022 audited financial statement, other agencies that sanctioned the Group were Pension Commission (Pencom), National Insurance Commission (NAICOM) and the Federal Inland Revenue Service (FIRS).
The CBN imposed N44.85million fine on Stanbic IBTC Bank Plc, the banking subsidiary of the group over failure to report export proceeds and Certificate of Capital Importations to the apex bank and Nigerian Financial Intelligence Unit (NFIU).
CBN in 2022 imposed a fine of N10million on the banking subsidiary for late rendition of daily return and late rendition of monthly return.
PenCom in the period under review also imposed a penalty of N69.6million on Stanbic IBTC Pension Managers Limited for contravening the provisions of the Revised Registration Guidelines
In addition, PenCom imposed a fine of N10 million on Stanbic IBTC Pension Managers Limited as an administrative sanction for the publication of an unapproved advert by Stanbic IBTC Group.
For NAICOM, the insurance regulating body imposed a fine of N15.25million on Stanbic IBTC Insurance Brokers Limited for alleged failure to avail an onsite inspector with the full representation of KYC/CDD documents conducted on customers.
Consequently, NAICOM imposed a fine of N250,161.25 on Stanbic IBTC Insurance Limited for late upload of online real-time data of policies booked.
According to the report, SEC imposed a fine of N8.21million on Stanbic IBTC Trustees Limited for misinformation of the income earned on the investment of Bond sinking funds on the year 2020 returns.
"The SEC imposed a fine of N500,161.25 on Stanbic IBTC Capital Limited for not depositing all the proceeds of the Stanbic Infrastructure Fund issue in an interest-yielding account with the custodian," the report added.
In addition, FIRS imposed a fine of N50,000 on Stanbic IBTC Insurance Limited for late filling and remittance of Value Added Tax (VAT).