Chimamanda Adichie bags chieftaincy title, becomes Odeluwa Abba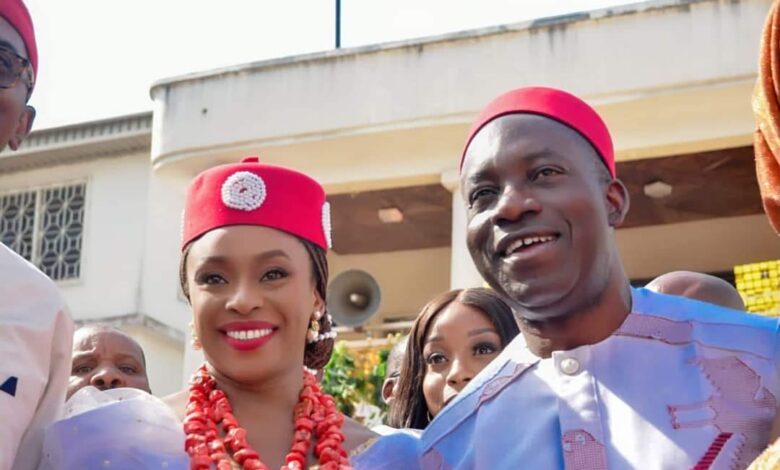 Renowned novelist and feminist, Chimamanda Adichie has been honoured with the traditional title by the King of her community, His Royal Highness, Igwe Sir Leonard Nwankwo, Ezze Abba.
Chimamanda was decorated alongside other eminent indigenes of the community during the 45th Ofala and 80th birthday celebrations of the monach on Saturday in Ezze Abba, Anambra State.
Chimamanda is globally known for her activism around gender issues as they affect women and her novels such as Americana, Purples Hibiscus, Half of a Yellow Sun and public lectures.
Anambra State Governor, Charles Soludo revealed Chimamanda's chieftaincy title and pictures in a post on his verified social media pages.
The governor wrote: "Today, at the 45th Ofala festival and 80th birthday celebration of HRH. Igwe Sir Leonard Nwankwo Ezeh (Eze Abba), our own Chimamanda Ngozi Adichie was honoured with a Chieftaincy title — "Odeluwa" Abba — by her own people.
"This is one part of our culture that we must always emphasize; recognizing and celebrating people for their iconic achievements when they are still alive.
"Congratulations to Chimamanda on this honour well deserved. I pray this feat inspires all who look up to you, especially young ndi Anambra, to greater achievements."