China's investments in Lekki, Ogun-Guangdong free trade zones exceed $1billion- Yuging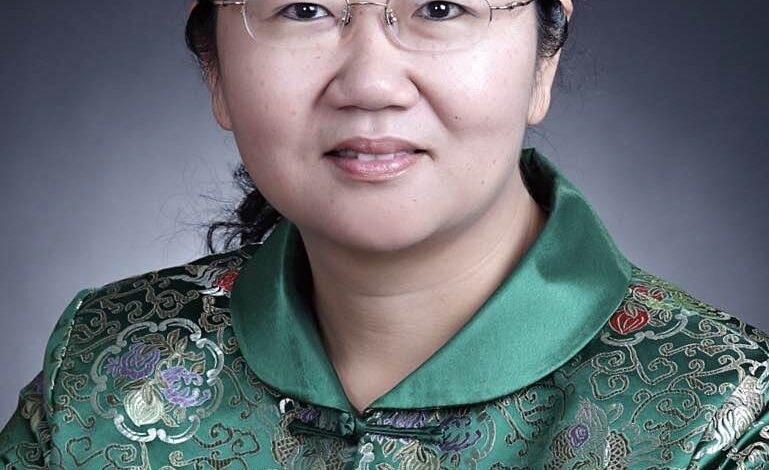 The Consul General of People's Republic of China in Lagos, Ms Yan Yuging, has disclosed that the country's investments in the Lekki Free Trade Zone and the Ogun-Guangdong Free Trade Zone exceeded $1 billion.
Yuging asserted that the bilateral trade volume between China and Nigeria reached $23.9 billion in 2022, adding that imports to Nigeria was $22.3 billion and exports from Nigeria was $1.6 billion.
She made this disclosure on Tueday in Lagos at the opening ceremony of the China Commodities Expo-Nigeria organised by Brightway International Exhibition Company.
The Consul General explained " In the first three quarters of 2023, bilateral trade stood at $17.25 billion, with exports to Nigeria being $15.67 billion and imports from Nigeria at $1.58 billion, marking a 22.5% increase in imports from Nigeria compared to the same period last year. Nigeria has become China's second-largest trade partner in Africa, and China is Nigeria's largest global source of imports.
" The 134th Canton Fair was successfully held, with nearly 200,000 overseas buyers from 229 countries and regions participating, an increase of 53.4% over the previous session.
" The 6th China International Import Expo (CIIE) is currently being held in Shanghai. China is actively working to transform its vast domestic market into a market that the world can share, providing new opportunities for the world through China's new development initiatives. Nigeria is a pilot country for China and Africa to jointly build the Belt and Road Initiative. We welcome more Nigerian businessmen to buy goods in China and encourage more Chinese companies to hold exhibitions and invest in Nigeria so as to bring products and technologies for green and high-quality development to Nigeria", said Yuging.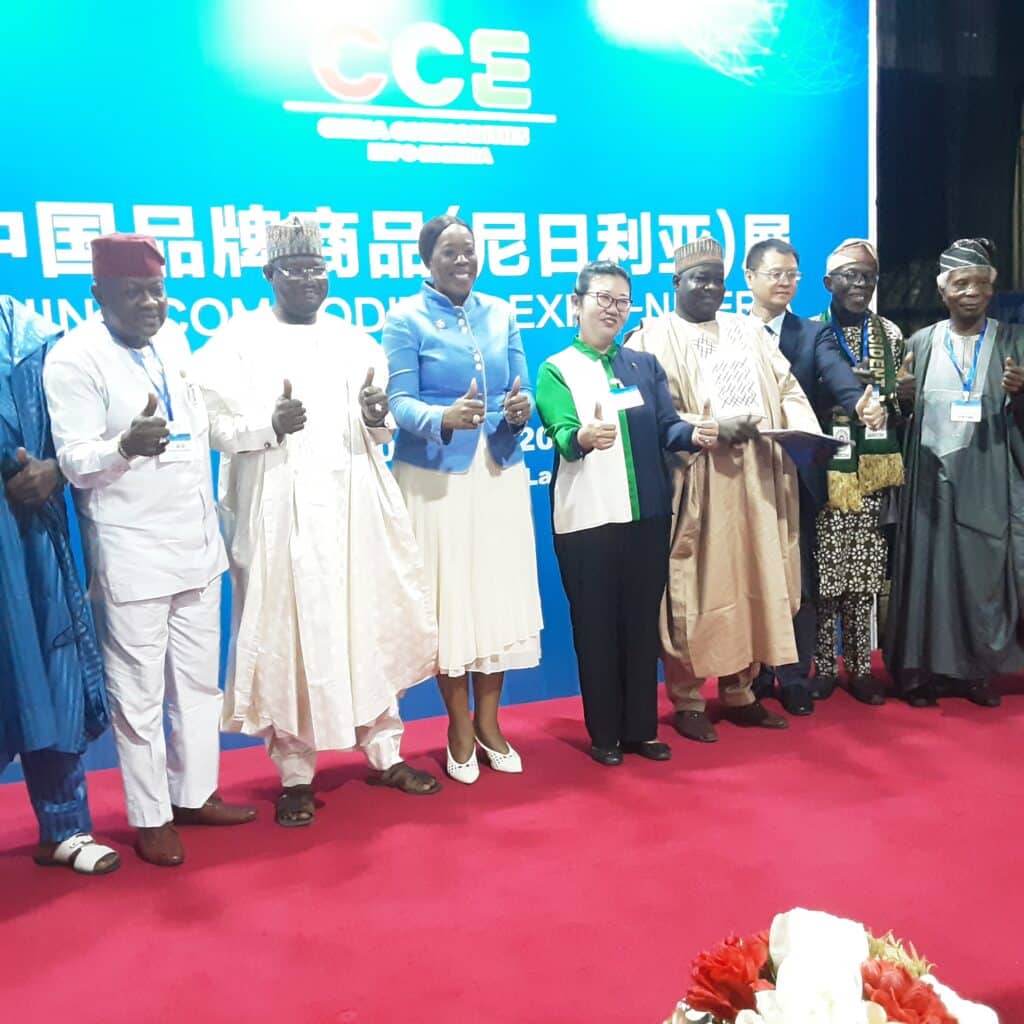 She added that Nigeria was China's biggest contractor market and a major investment destination in Africa, adding that China's investments in Nigeria were primarily concentrated in the manufacturing sector.
" Chinese companies have a large number of contracted engineering projects in our territory, such as the Lekki Deep Sea Port, the Dangote Refinery, the Lagos Blue Line Light Rail, the Lagos International Airport, and the Lagos-Ibadan Railway, significantly promoting local economic and social development. These investments and projects have promoted local economic and social development, making a significant contribution to deepening bilateral economic and trade cooperation.
" As long as we know each other, even if separated by thousands of miles, we can cooperate like neighbors. China and Nigeria enjoy a solid foundation of cooperation in many fields, and with the growing political, economic, and cultural ties between the two countries, the prospects for future cooperation will be even broader and deeper", said Yuging.
Meanwhile, the governor of Lagos state, Mr Babajide Sanwo-Olu, who was represented by the Commissioner for Commerce, Cooperatives, Trade and Investment, Folashade Ambrose-Medeben, explained the impact of the bilateral relationship between the State and China.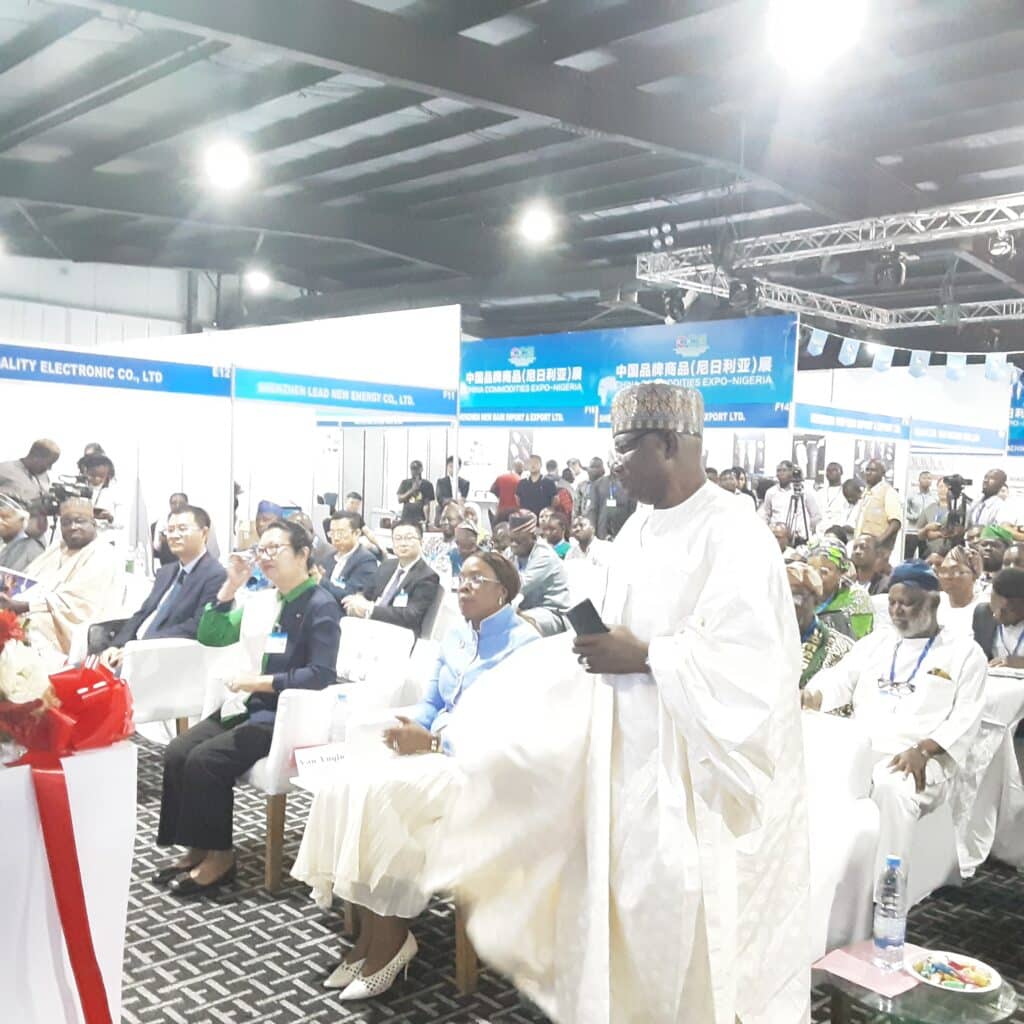 Sanwo-Olu reiterated the commitment of his government to providing enabling environment for investors, saying that his administration through friendly policies had attracted more investors.
" Ladies and gentlemen, our administration in Lagos State would continue to initiate policies and implement programmes that would support the large micro-operators and Small and Medium Enterprises in Lagos, while improving the business environment towards making it more attractive for investment.
" So far, our administration has executed various initiatives aimed at providing a conducive environment for MSMEs to thrive. The Lagos State Employment Trust Fund, LSETF is providing MSMEs with the finance required to acquire critical inputs such as machines. The State is ramping up efforts to complete the construction of 44 Factory Units-Imota Light Industrial Park, which is about 90 percent completed. The Park will provide additional workspaces for MSMEs and small-scale industrialists in the State.
"The existing Industrial Hubs; Matori 1, Matori 2 and Isolo are currently being reorganised and sanitised. When the exercise is completed, it will be fully occupied by those who are into production. The State is also considering how to assist the occupants to address challenges confronting them, which will enhance more production", said Sanwo-Olu.
Alao, The President of Ikorodu Chamber of Commerce, Mr R.O Shoderu, who was represented by Olusegun Oduloye, said that the exhibition would give more business opportunities to business owners in the state.
Shoderu added that China had been a partner in the growth of businesses in Nigeria through the technological evolution, adding that technology had enhance business growth in the country.
" This initiative has opened up business opportunities and expansion. It is an opportunity to network and share ideas among busines owners and entrepreneurs. This no doubt would enhance trade relations between Nigeria and China", said Shoderu.
In his remark, the President of Ogun State Chamber of Commerce, Engr. Mike Akingbade, acknowledged the impact of China's investments in Nigeria and Ogun in particular.
Akingbade explained that there had been trade relations between Ogun and China for years, adding that the relationship impacted positively on the businesses in the state.
He, however, called for more trade relations between the Chamber and the China, adding that the relationship would further enhance Medium and Small Scale Enterprises (MSMEs) businesses in Ogun state.